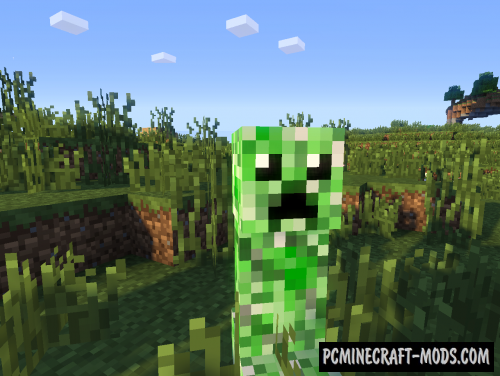 This mod is designed specifically for hardcore players who are looking for different ways to make survival even more difficult. For example, this will make the night much more dangerous, because new mobs will be generated, and the old ones will be improved.

Mod Features
Mobs are getting stronger every day
Sometimes the world will generate ancient mobs with valuable drops
During the full moon, you will not be able to sleep, and the mobs will become stronger. This event occurs every 8 days
The full moon will spawn special mobs that will try to break through your defenses and kill you
During sleep, the characteristics of mobs can increase even more
Rain will be a dangerous thing for you. You will take damage while under it. To protect yourself from the rain, put a bucket on your head
Lightning can trigger more mobs.
Screenshots
Craft Recipes
How to install Apocalypse
Download and install Minecraft Forge
Download mod
Unzip it and copy to C:\Users\User_Name\AppData\Roaming\.minecraft\mods
Ready