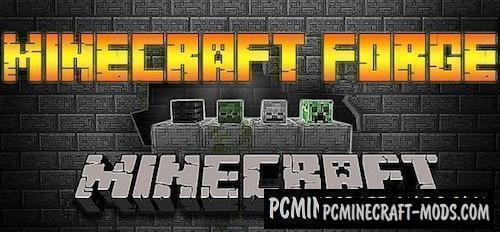 Minecraft forge is a mod, which may need to worked some other mods that require the so-called "Minecraft forge". For example the BuildCraft and the RedPower.
Its function is to connect a kind of universal library additional components, without which our favourite versions are not able to fully start and "Crash" the game.
Watch for updates of this material is to always have the files needed for the correct operability of downloadable mods.

Forge for Minecraft 1.15 will be updated on December 11
How to install/update Minecraft Forge
Download the zip file
Close the Minecraft with the Launcher
Unzip downloaded archive and run the "Jar" file
(If the "Jar" file opens as an archive, then click the right mouse button and choose "Open with" -> "Java")
If there is no Jar file inside the archive, then change the format of the downloaded archive from "zip" to "jar"
Click "OK"
In the Minecraft launcher select the new version of Forge
Run the game
Ready
Links