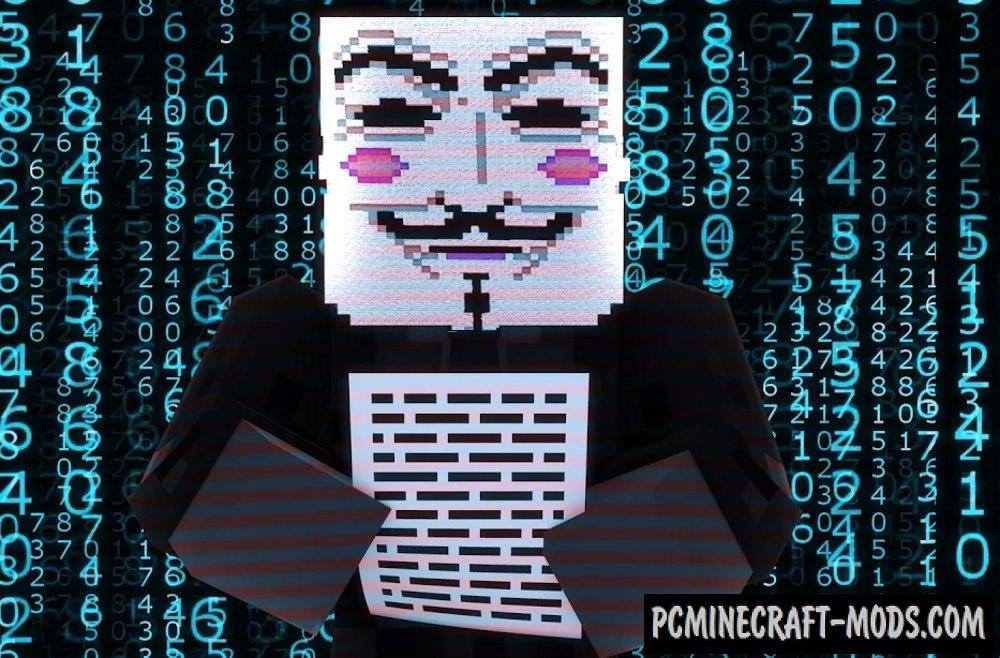 Minecraft is full of various resources, but the most valuable of them are located far in the depths. To search for rare resources, the Xray Ultimate hacked 1.17.1-1.16.5 resource pack was created. This texture pack makes all the textures of simple blocks transparent, only rare ores remain visible.

Now you do not need to spend hours in the mine to find diamonds, just 30 minutes to set this option, and you will be able to see all the necessary blocks deep underground in the game world. This modification will make life much easier for many players. Here are 2 types of hacks, the first of which is a simple modifier of block transparency, while the other is a full-fledged java script that changes the graphical data.
Updated to 1.17.1 version
Screenshots
How to Use Java Hack?
Use "X" key to activate the hack. Check in the controller settings if there is any action on this key otherwise there will be a conflict and Xray is not activated on this key
You should not use the mod loaders such as "Forge, Rift and Fabric" in conjunction with the Xray 1.17. This creates a conflict in the core of the hack code
When you open the GUI there is a possibility of a lag hack and you will need to restart it using the "X" key, also the lag can be deep and you will need to restart the game if you do not see the blocks.

How to be Undetected?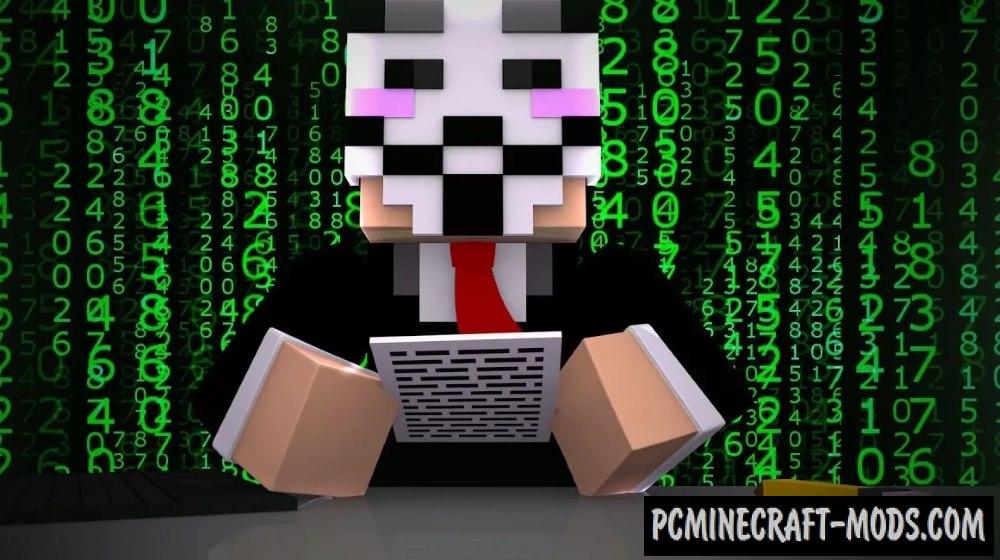 The main mistake of a beginner is that you start using all the additional xray 1.17.1 features immediately after logging on to the server. Here you should be discreet, for example, get only +50% of resources instead of 1000%. Foul play on the part of players is very easy to detect.
Professional moderators or admins have long studied the average statistics on the extraction of rare resources by players. So you should estimate the approximate figures of how much time you will need to get a few diamonds and not exceed this figure.
Having data on the location of the diamonds, try to make a spectacle, something like building a random route that leads close to the source of the precious ore. In any case, do not dig straight to the diamonds. After all, admins have noclip and invisibility functions that will quickly declassify you.
Study the regular players on the server. In any case, do not share information with them, because they can be friends of the admins and they are the first who will spoil you. So get a profit only with new players.
Survive in different places. Storing a huge amount of diamonds in one place is a very easy way for admins to compare the average mining statistics with yours. So it is best to have several bases, and even better to share resources with new players, and if necessary, ask them for their diamonds back.
There are still a lot of other micro moments that will help you stay unnoticed on the server as long as possible, but the main rule is to be as discreet as possible.
Do you know any other clever tricks? Share this with other hackers in the comments below!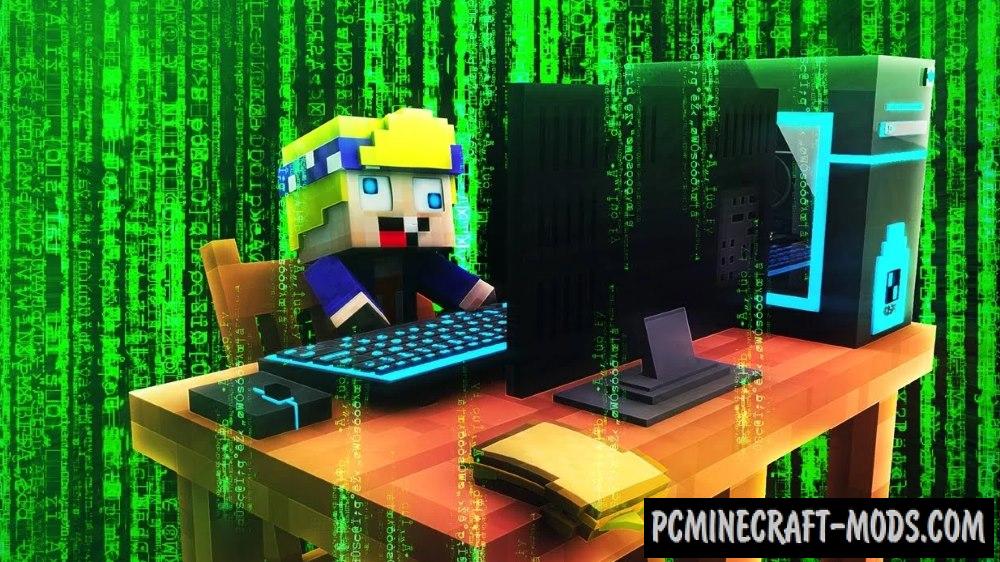 How to install Xray 1.17.1 Java Hack
A Java script is a client side modification that processes data on the player's computer. As a result, you can receive some data that the server transmits between players, but in response you do not give information that you received this data. This type of cheats is very difficult to detect, but cunning admins specifically send broken information that will lead to the blocking of the player.
To begin with, you should disable most of the cheat features and only gradually enable the rest of the features if successful. Note that you will need Optifine HD which contains other client side features. By combining the hack with this modification, you can change the graphics scripts of the game engine. This is something like activating several shaders that change the physics of the game world, but you will only see what you need. Make sure that you have the correct version of the graphic modifier.
Install Optifine HD (Required before installation)
Extract the "OptiFine_1.17_HD.jar" from downloaded zip archive
Download the Xray Resource Pack
Run Optifine & "Extract" the "Optifine_1.17_Mod.jar"
Extract the "xray-72-117.jar" from downloaded zip archive
Open MultiMC & select your Xray instance
Click on [Edit Instance]
Click on [Add to Minecraft.jar]
Select the 'MOD.jar' file
During the open launcher, try to open x-ray.jar by using a Java program.
Select the latest version of Optifine that corresponds to the version of xray.

Creating a new profile

Slightly change the name of the profile (move the hyphen), for example, it was: "Optifine 1.17-XRay", it became: "Optifine 1.17 X-Ray"

You should see a message about successful installation

Update the list of available versions of the game, or simply restart the launcher. As a result, you should see a version with both Optifine and Xray abbreviated in the name.

Launch the game. If everything went well, the main menu should indicate that your game has been modified.

Next, you can bind the keys in the "Controls" settings menu. There is a key to open the main menu as well as keys to activate additional features, for example: Cave Finder, turn on or off Fly, Fly speed, Fullbright, turn on or off Zoom, Zoom GUI, etc.
How to install Xray 1.17.1 Texture
There is an option that has a feature of the usual set of resources, but here the author just hacked most of the images of simple blocks, so now it has 0% transparency (Fully transparent, only the outlines and borders of the blocks remain). Other blocks, such as rare ones, have 100% transparency (Not transparent. They look like regular blocks, there is also the possibility of highlighting and long-range rendering of special options.), so the player can always view them through other blocks.
This method of installing cheats is semi-allowed. Keep in mind that some servers have protection installed, that scans such players who can view specially created blocks (Admin blocks). As a result, you may be blocked.
There is a way to avoid blocking, but it is very hardcore because you will need to study their location and just not look there. Basically, these blocks are located on the server hub.
Install Optifine HD (Recommended)
Download the Resource Pack
Unzip it and copy to C:\Users\User_Name\AppData\Roaming\.minecraft\resourcepacks
In the game settings, select the desired resource pack
Ready
Warning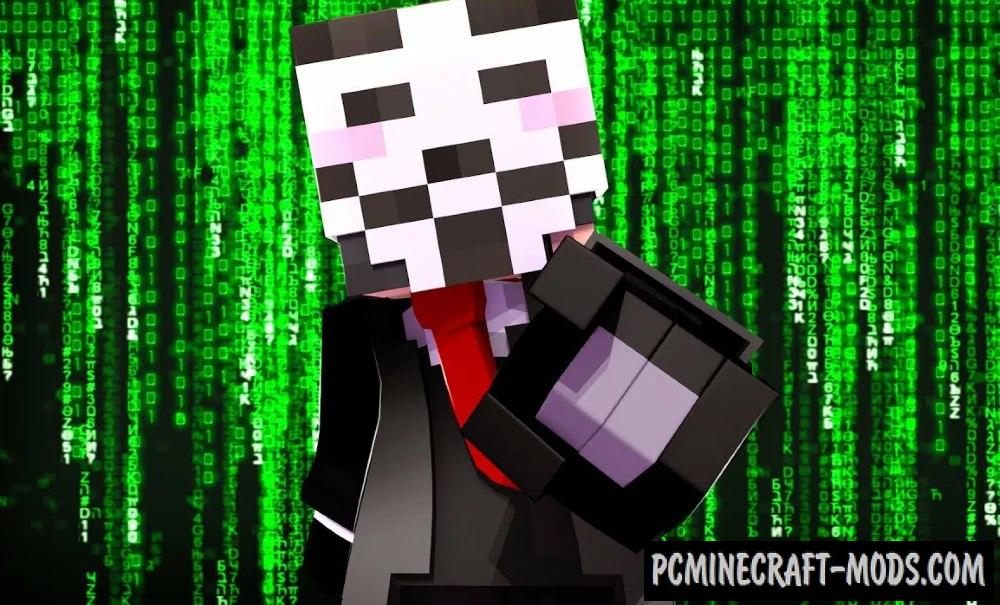 Here are some of the most "Easy" cheats that are quickly detected on advanced servers. The main feature of these scripts is to facilitate the search for the necessary blocks through other blocks. More difficult (Impossible to detect) private cheats are not provided here. Keep in mind that most servers have pre-detection that will not allow you to join. Your ID account can be blocked for up to 1 month for using this kind of hacks.
Downloads
Bedrock Edition:

Hacked Textures (Resource Packs):

Optifine (Java) Hacks: