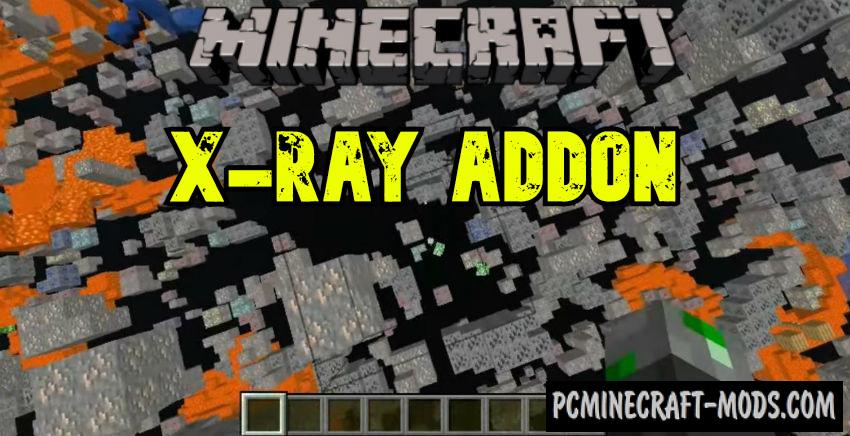 X-Ray 1.18.2-1.18.1 Addon is a hacker texture pack that is used to detect rare ores and blocks in Minecraft PE through other useless blocks. Use this for Android or iOS to find rare ores faster and save a lot of time.
This works for all game modes, in survival mode you no longer need to use creative inventory. This works on some unsecured servers, for example you no longer need to pay real money to get diamonds or emeralds.
X-Ray Addon has been tested on many beta and full release versions of MCPE, it works great for 1.16, 1.17 and 1.18 versions. The only drawback of this texture pack is that you will not be able to use other texture packs, also you will not be able to use it on maps where other Addons are installed (but since 1.14.2 version it no longer causes conflicts)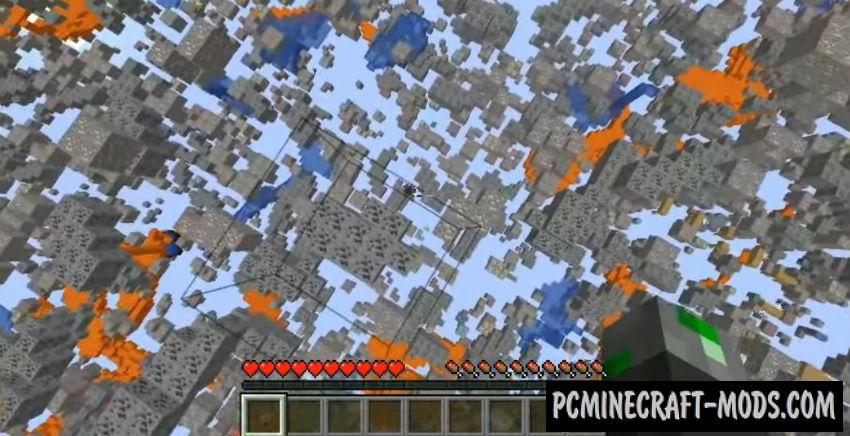 Features
It has a glitch feature that makes all simple blocks transparent.
To use the glitch in MCPE, you will need to go down a few blocks below the ground.
You can adjust the transparency of certain blocks in the texture pack settings.
X-ray texture pack is perfectly optimized for iOS and Android and it doesn't lower FPS.
It has huge potential to be used on different servers or solo game.
Drink the potion of night vision to better see the rare precious ore.
Screenshots
How to install X-Ray Texture Pack
Download X-ray Texture in zip archive
Unzip it using ES Explorer or similar applications
Open mcpack with X-ray
Go to the Global Resource and apply it