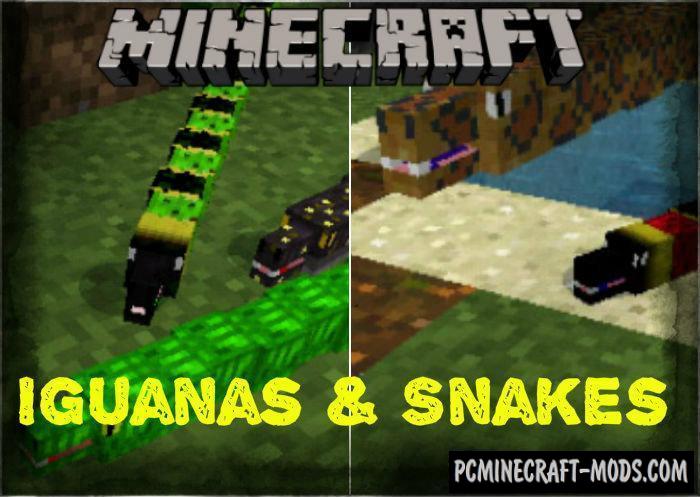 This is a huge addon that can add more than 12 varieties of snakes and iguanas. Now it will be much more difficult to survive, because new reptile monsters will be generated day and night.

Reptiles will add more realism to the game, because there are a lot of these animals in the real world. The best example would be the jungle, because it should be densely filled with different animals.
Features
A new type of mobs
There are pythons, rattlesnakes, swamp snakes and several species of iguanas
Realistic models and textures
Added movement animations
Frightening sounds of hissing
Realistic spawn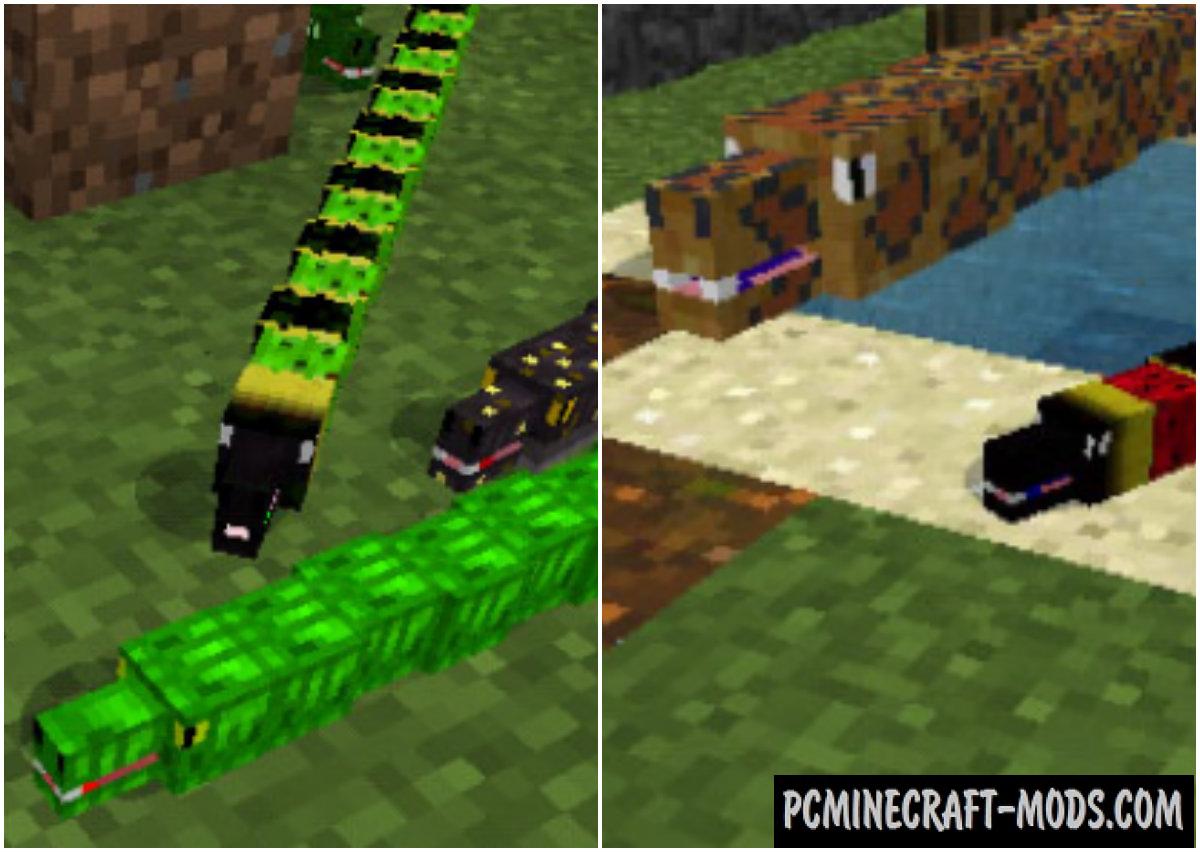 How to tame Snakes and Iguanas?
To tame them, you need to feed them melon. Wild snakes and iguanas are much weaker than tamed almost twice. They are a bit slower than other Pets, but the number of lives and poison attack will make them strong opponents for other monsters.
How To Install Addon?
Installation on iOS and Android devices is identical.
Download a mod with the extension .mcaddon
Then find it and run, thus importing into the game
Open the game and go to the settings of the world
In the "Resource Packs" and "Behavior Packs", select the imported resource packages (addon)