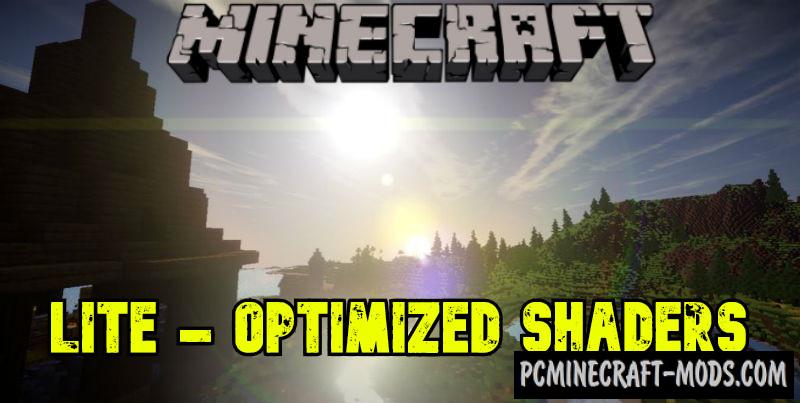 These are lightweight shaders for Minecraft 1.17.1-1.16.5 that contain 20 scripts and more than 110 options for the behavior of water particles, shadows, sunlight, fog, glitter and other micro elements in the game. These Shader Scripts were written by professionals from several realistic graphics development teams and this pack contains some scripts from other shader packs that making it very well optimized.
Lite Shaders 1.17.1 is a great option for computers with weak GPUs, it can be installed on GTX 560 and above. There are wave physics for water, realistic water surface glare, several realistic clouds for night and day. To add even more realism it contains the feature of additional shadows for blocks and trees.
Low Shaders Features
Atmospheric Fog
Volumetric Light
Lens Flare
Distant Blur Amount
Increased distance fog in the afternoons
New darker glowstone looks better during the day
Soft Shadows. This overwrites pcss so disable it if you want pcss. This frays the edge of the shadows
Low Shaders Screenshots
How to install Low – Lite Shaders?
Install the Optifine HD
Download the Shaders Pack
Unzip it and copy to the C:\Users\User_Name\AppData\Roaming\.minecraft\shaderpacks
In the game settings, select the desired shader pack
Ready