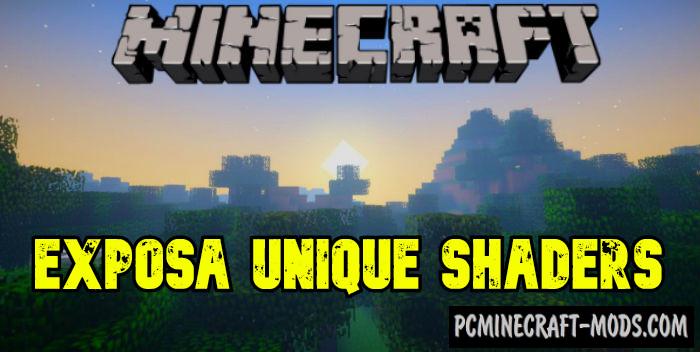 The Expose Unique 1.18.2-1.17.1 is a lightweight shaders pack that consumes a very little CPU power and you can run it even on an Intel or Apple GPU. The Shaders slightly update Minecraft, the pack will add realistic clouds that change their shape and frequency of appearance depending on the time of day
There is a small fog that is more concentrated in the lowlands and at high altitude it is less noticeable, perfectly balanced color spectrum on the transition of the day into the sunset, at night the sky will receive updated stars with a small blurred and foggy layers. The pack will show the best results for AMD or nvidia GPU. PC with weak GPU will hardly notice the difference except for Apple.
Exposa Unique Lite Shaders Screenshots
How to install Exposa Unique Lite Shaders?
Install the Optifine HD
Download the Shaders Pack
Unzip it and copy to the C:\Users\User_Name\AppData\Roaming\.minecraft\shaderpacks
In the game settings, select the desired shader pack
Ready