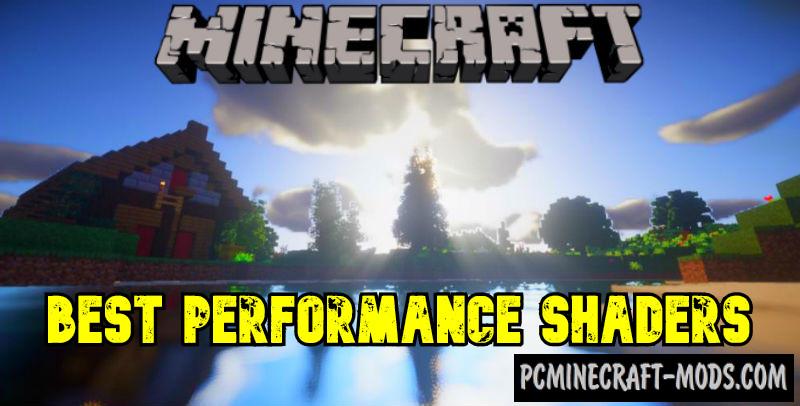 This 1.16.5-1.16.4 Shader pack includes a huge number of additional graphical features for Minecraft. The vanilla sky will be replaced with realistic moving 3D textures with random cloud generator. Shaders will add fog for different places in the game, for example over water it will be unobtrusive, in warm and winter biomes fog will be more saturated.
The vanilla unrealistic water will be replaced with smoothed realistic water with highlights and 3D waves. There is an algorithm to generate the refraction of light if the beam passes through the glass. Underground lighting will now be more realistic and it differs from the surface in that the particles of light will fight off the nearest block and fall so that the trajectory was realistic. The algorithm for the biome fogs has some logic and this will not be generated in the builds, because in buildings the level of humidity is minimal and this rule applies to other vanilla buildings.
Best Performance Shaders Features
Screen Space Godrays, 2D Godrays, Lower quality GR that are only visible when looking at the sun.
Light Emission from emissive objects in your hand.
Increased fog in the mornings.
Blurred vision when the camera moves fast, your eyes do this naturally so this is disabled
This is used to counteract the effects of old lighting being enabled, if it is not fully removed in the version of optifine.
Ice DepthFog, ice Transparency and ice Refract
Underwater Fog
Best Performance Shaders Screenshots
How to install Best Performance Shaders?
Install the Optifine HD
Download the Shaders Pack
Unzip it and copy to the C:\Users\User_Name\AppData\Roaming\.minecraft\shaderpacks
In the game settings, select the desired shader pack
Ready