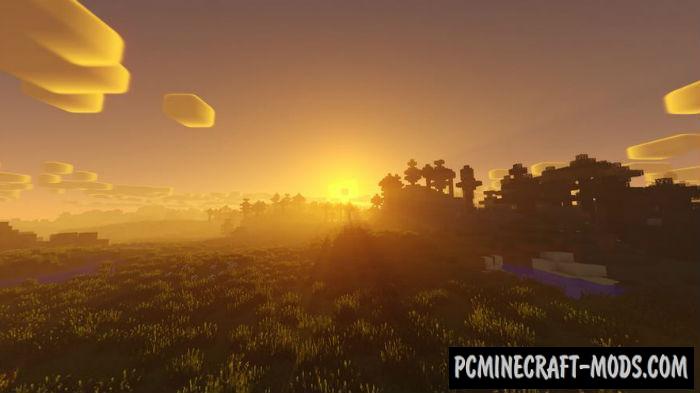 These shaders are designed to improve the standard textures or all the textures from the category of the Vanilla/Default 1.17-1.16.5 resource packs and turn the vanilla game into HD quality.
The shaders contains improved sunlight, beautiful Story Mode styled clouds, pixel shadows, beautiful water with highlights, a little cubic fog and adds other vanilla shaders which lacked for the game with 16×16 Default textures. It looks very decent and it is a competitor for realistic shaders, because realistic shaders spoil the game a bit, and this vanilla option only improves the cubic world and leaves it in the form as planned by the developers for the original idea of the game.
These shaders can be used for computers with the following minimum hardware characteristics:
AMD or nVidia GPU with OpenGL 4.0 support
Minimal GPU: RX 460/GTX 750Ti
Screenshots
How to install?
Install the Optifine HD
Download the Resource Pack
Unzip it and copy to the C:\Users\User_Name\AppData\Roaming\.minecraft\resourcepacks
In the game settings, select the desired resource pack
Ready
Created by RRe36's
Official link: