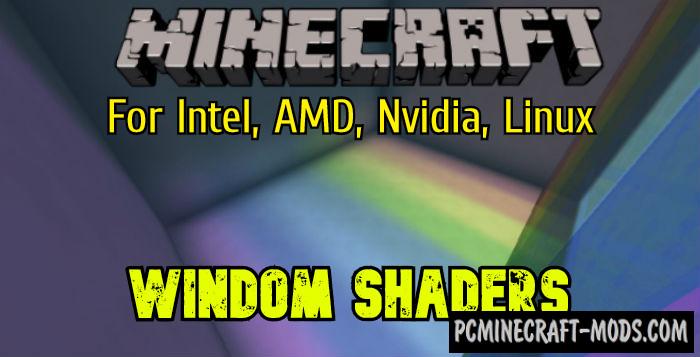 Windom 1.19.1-1.18.2 is a perfectly optimized shader pack for the most popular and weak processors: Intel, nVidia, Linux and AMD. In Minecraft it will work very quickly and efficiently, the algorithm for generating shadows and custom light does not have any extra values and this makes the Shader pack very fast. The author had to add a blur effect so that you do not notice some defects, but it is still a great option for weak processors.

There is an interesting effect associated with colored glasses, for example, if the light passes through the green glass, then on the back side you will see a green shadow. Also, the Shader algorithm includes taking into account various obstacles on the blocks of glass, for example, there may be scratches and indoors you will see dark areas. This Shader pack is best used in the city or castle, because you can notice the fog that is peculiar only to the streets of a big city or smoky rooms or bars.
Screenshots
How to install Windom Shaders?
Install the Optifine HD
Download the Shaders Pack
Unzip it and copy to the C:\Users\User_Name\AppData\Roaming\.minecraft\shaderpacks
In the game settings, select the desired shader pack
Ready