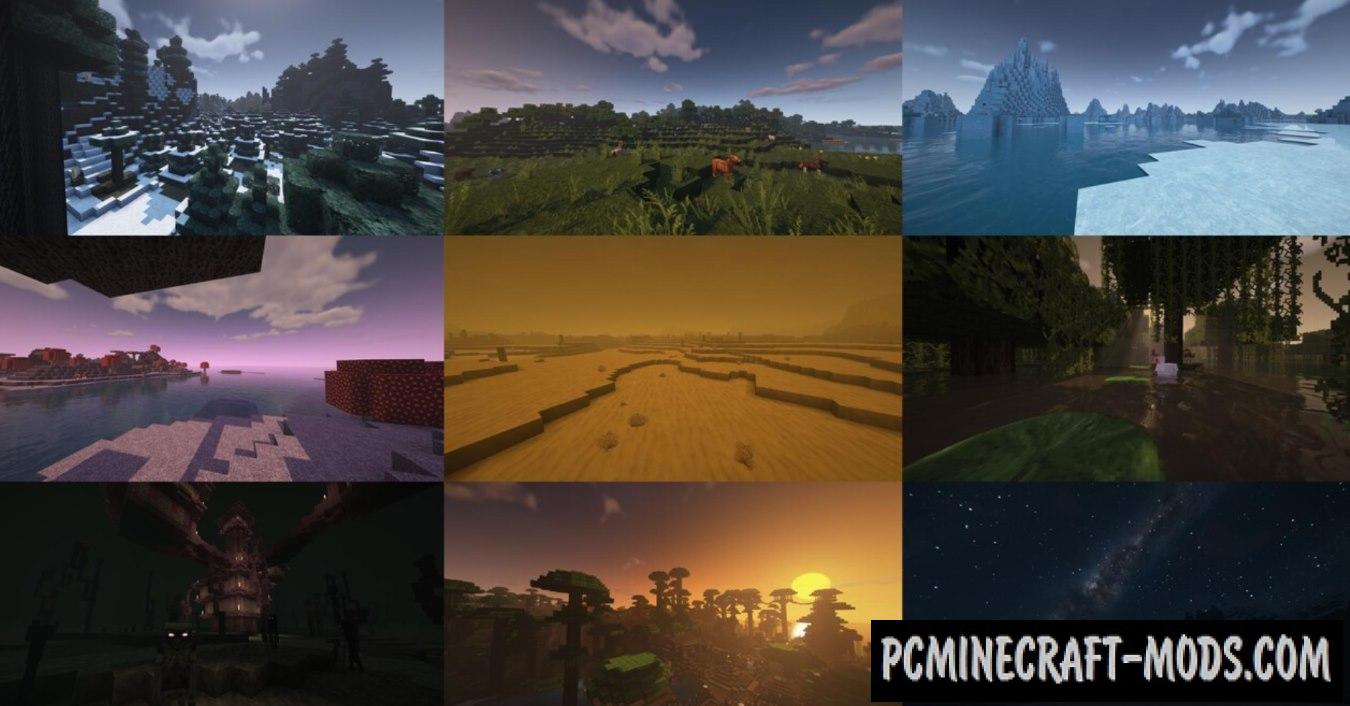 Misa's Realistic 1.17.1-1.16.5 is a high-quality realistic pack with a nice mix of high-resolution colors and textures. Among the features, it is worth noting random mobs and a fairly realistic design of armor and tools. In addition, it has vanilla dark colors that will appeal to most fans of the classic gameplay.

Basically, all the improvements are based on additional functionality from MCPatcher, which was later ported to Optifine. Despite the large resolution of 64×64 pixels, it remains the optimal resolution so as not to lose too much FPS while getting more high-quality gameplay and atmospheric moments. A deeper, more detailed atmosphere is maintained here through the use of random skins for monsters, more than 100 new micro particles for blocks and vegetation in both Upper and Nether Worlds.
You can also easily use it for
RPG adventures
, because a huge set of unusual options for blocks of grass, stone, trees and other building materials is perfect for replacing default buildings with very realistic alternative houses or castles. Now all this will get dark
medieval themes
that were used about 10-20 years ago in old adventure games.
In addition, the author used a modern style of drawing pixels, for example, when you get closer to the blocks, you can notice the
faithful
placement of pixels, which allows you to survive more comfortably and stay in the game world for a long time.
Also for fans, there are various Easter eggs in pictures, infrequently used blocks, etc. that remind you that this is one of the first projects that began its development back in 2009.
Screenshots
How to install Misa's Realistic
Install Optifine HD (Not necessary but desirable)
Download Resource Pack
Unzip it and copy to C:\Users\User_Name\AppData\Roaming\.minecraft\resourcepacks
In the game settings, select the desired resource pack
Ready
Created by: Misa