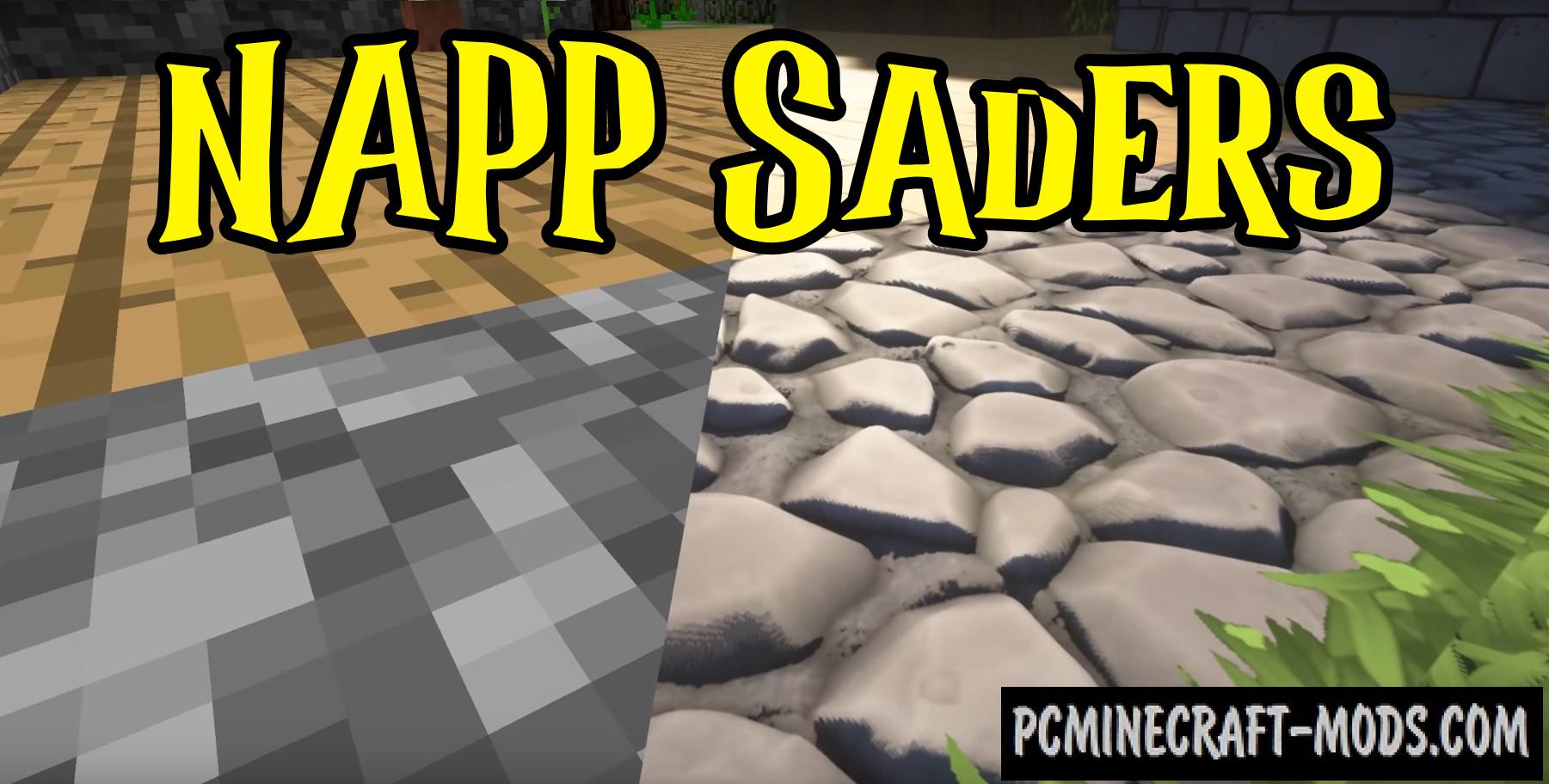 NAPP 1.20.2-1.19.4 is most likely an add-on for such popular shaders as SEUS, BLS, and Sildurs. This contains a unique resource that improves textures up to 512×512 pixels, so you will need Optifine HD functionality to optimize your graphics processes. The author has done a lot of work to add a lot of 3D microparticles on the surface of most blocks and even improved the geometry for mobs.

The main feature of this Shader is to transform vanilla resources into more realistic options that will turn your world into a Hyper realistic place where each player can see small stones, grains of sand and other details on blocks that are not used in simple HD packs. It contains a lot of 3D scripts that load additional parts of the texture that are processed and create additional 3D objects on each side of the block, so you will need 4-8 GB of RAM to get rid of lags.
Special attention should be paid to the physics of water as well as a more realistic liquid that is almost impossible to distinguish from water from the real world. The new water has a more transparent texture that allows you to see the bending of light as well as the glare of sunlight on microwaves. Regular decorative blocks have received more advanced options that resemble the materials used by ancient civilizations and now each player can use this to recreate tombs, pyramids, temples or build some modern places.
NAPP Screenshots
NAPP Review
How to install NAPP?
Install the Optifine HD
Download the Resource Pack
Copy to the C:\Users\User_Name\AppData\Roaming\.minecraft\resourcepacks
Options – Resource Packs: select NAPP.zip
Video Settings – Shaders: select one of three shaders
Options – Video Settings – Shaders – Shader Options – Surface Options – Texture Resolution: 512
Options – Video Settings – Shaders – Shader Options – Surface Options – Parallax Occlusion Mapping: ON
Options – Video Settings – Details – Alternate Blocks: OFF
Options – Video Settings – Quality – Connected Textures: Fancy or Fast
Ready
Official Link: