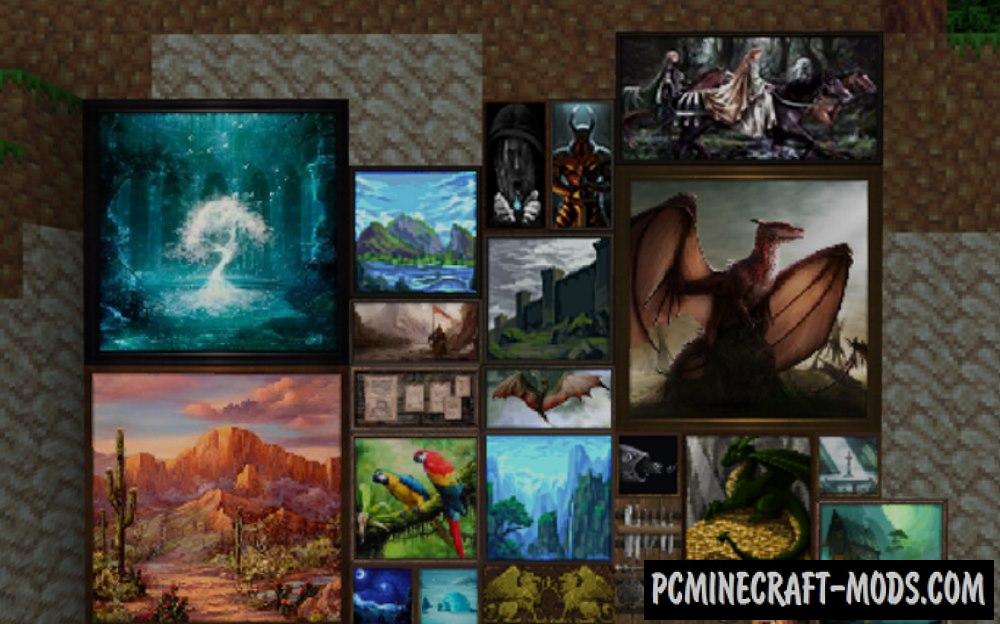 Wayukian Pack 1.17.1-1.16.5 is a 16x texture that impresses with an idea and unique design, and all this has a knight-themed feature. After trying this option, your normal survival will turn into a magical RPG filled with better-designed monster models, deep drawing of environmental blocks, detailed random structures, and much more.

It is also worth noting that all the paintings depicted flags and castles that will be a great interior for a guest room or somewhere outside your home. Additionally, the author did not forget about the vegetation, for example, trees got a more lively option, which is a very important feature in any adventure. In addition, by exploring the plain biomes, the player will be able to notice new types of low-growing plants: rosehip and Sunny dandelion.
As you know, the author started developing this pack more than 10 years ago, so there are a lot of creative ideas from the developer himself, as well as ideas from fans and other players who left their feedback. Each of you can be sure that this option contains everything you need to build a very realistic and filled with the soul of the Middle Ages house or even a huge castle with many rooms in which you can arrange themed decorative elements.
Additionally, it has all the necessary features to turn the simple gameplay into an updated adventure style with many improvements, simplifications and improvements in some points. Basically it improves and complements the vanilla medieval theme which is quite watered down. Now you can spend more time in the game world, find interesting and beautiful places and get more impressions from traveling, mining and just during the creative process.
Screenshots


How to install Wayukian
Install Optifine HD (Not necessary but desirable)
Download Resource Pack
Unzip it and copy to C:\Users\User_Name\AppData\Roaming\.minecraft\resourcepacks
In the game settings, select the desired resource pack
Ready
Created by: original_tekpir8
Pocked Edition Versions:

PC Versions: