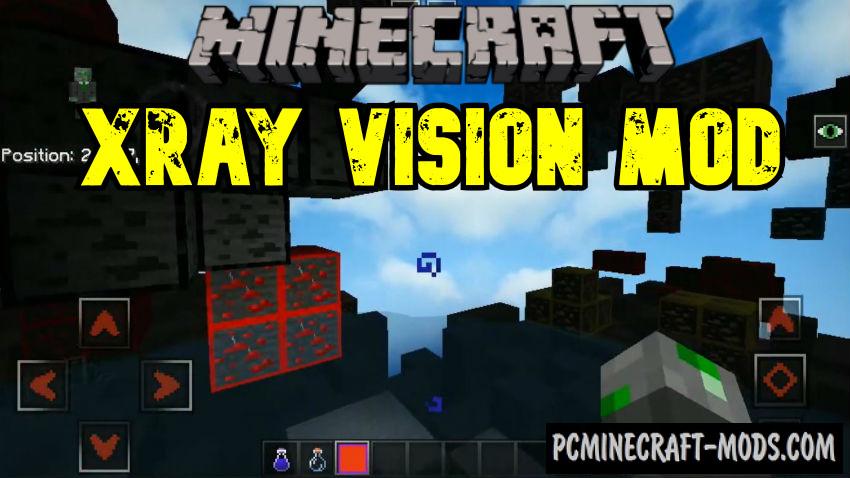 Xray Vision 1.18.2-1.18.1 Minecraft PE Texture Pack contains a unique glitch to look through blocks and it works for Android and iOS. This MCPE hack-mod is configured so that you can only see precious ores, such as diamonds, gold, emeralds, iron, and so on. but the usual blocks of stone, sand and gravel will not be displayed in the game.
X-ray texture pack works for solo or on multiplayer servers. Be careful with this, because you can get banned, but no one will know that you are using X ray Vision if you pretend as if you are not using hacks. At the moment, the Minecraft PE engine has limited functionality and is very difficult to detect. You will not be able to use this hack if the server has a filter on custom texture packs.
Xray Texture Pack Screenshots
Xray Vision Features
Available for Minecraft PE version 1.18, 1.17.40 … 1.9
Works for Android, iOS and Xbox.
It has a very simple installation process like regular texture packs.
You can use this on all servers where there is no restriction on the use of custom texture packs.
The hack configuration is set to see only precious ores, mines and lava.
In the global resources settings, you can select several options for this mod.
In total there are 10 variants of work, for example it makes transparent all blocks, but visible there are precious blocks.
There are several options to look for only the right type of ore.
It will greatly simplify survival for solo or add admin features if you play in multiplayer.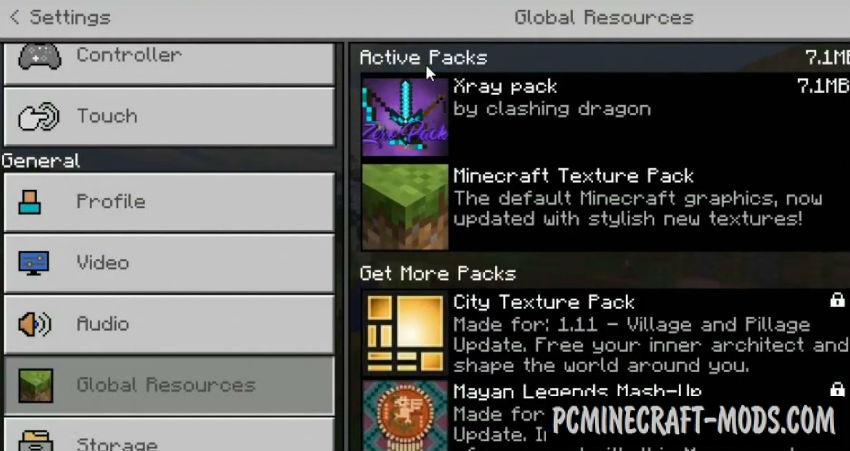 Xray how to use in Minecraft PE?
To start, activate this in the global settings
You can move the slider to change the mode of this pack.
Create a new world or enter an existing one.
Make sure you are not using additional resource packs in the world.
Destroy any block under you, glitch should make all unnecessary blocks transparent.
Dig down to see more precious blocks.
You don't have to worry about lava, this texture pack displays that.
To disable X ray, in global resources change texture pack to vanilla or other custom pack.
How to install Xray Vision
Download zip archive
Unzip it using ES file Explorer
Open the .mcpack file using Minecraft
Activate this pack in the settings
Download Xray Vision Texture Pack