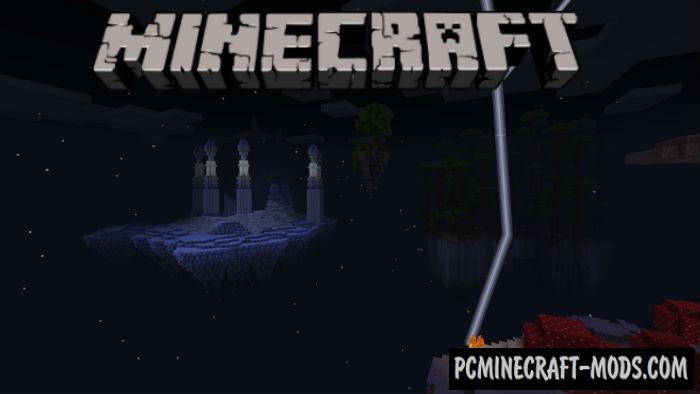 On the map, you have to go through an adventure, the plot of which unfolds in another world. Most of 013 World was completely destroyed, and the survivors settled on several islands located high in the sky. You were sent to this place because of his paranormal behavior. You have to explore all the islands and defeat the bosses.

Goals
Explore all locations (ice island, floating desert, mushroom field and lava island) and defeat all four different bosses on all islands!
Screenshots
How to install The last Islands
Download .mctemplate
Just open the file and the game itself will install all the necessary files
Launch Minecraft and find a map in the list of worlds
Run the map and enjoy it!