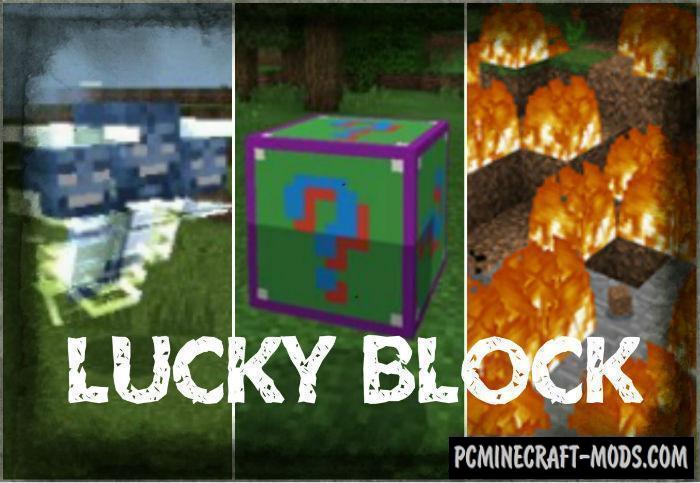 This is the best random mod for the game because it adds a new block – a lucky block. Break it and get the jewels or die from the creeper. No one knows what will come out of this block, so try your luck yourself.

As you know, starting with version 1.8, all add-ons have more features, such as creating new items and mobs without replacing the standard ones. Now this popular addon will surprise you even more with its randomness.
Features of Addon
Completely random incidents
By opening the lucky block, you can get a bunch of diamonds or powerful enemies
Lucky block has its own eggs to spawn
A great way to have fun with your friends.
How to get lucky block?
At the moment there are two ways to get it. Use creative inventory or use a special command to summon: /summon. In the future, the developer promised that these blocks will be generated in the tombs and treasuries.
How To Install Addon?
Installation on iOS and Android devices is identical.
Download a mod with the extension .mcaddon
Then find it and run, thus importing into the game
Open the game and go to the settings of the world
In the "Resource Packs" and "Behavior Packs", select the imported resource packages (addon)