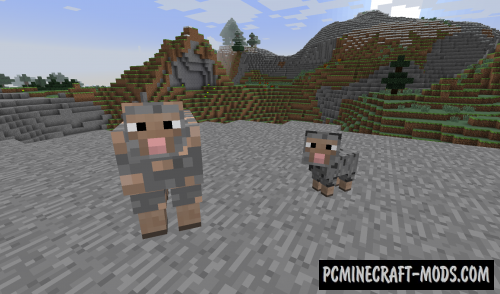 With Ore Sheep 1.12.2 modification you will be able to grow more sheep which will give the player rare resources. Have you ever dreamed of sheep whose wool is made up of diamonds?

How to grow a sheep using ore?
You need to throw a potion with the effect of weakness to the sheep and then feed it a diamond. After that, she can eat ores, hellstone, and some other blocks. For example, if it eats diamond ore, its fur will become rough and you can collect diamonds by right-clicking on it while holding a pickaxe.
How to install Ore Sheep
Download and install Forge
Download mod
Unzip it and copy to C:\Users\User_Name\AppData\Roaming\.minecraft\mods
Ready