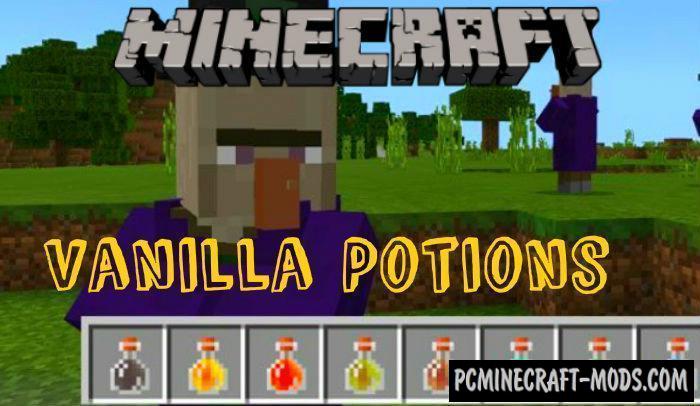 Now you can get 8 new potions from Witch. Each potion has completely new effects that have never been seen in the game before.
New potions are endless, because they are enough to hold in your hand and the effect will appear on your character.
List of Potions
Potion of hunger
Potion of nausea
Potion of power
Potion of levitation
Potion of absorption
Potion of blindness
How To Install Mod?
Download a mod with the extension .mcaddon
Then find it and run, thus importing into the game
Open the game and go to the settings of the world
In the "Resource Packs" and "Behavior Packs", select the imported resource packages (addon)