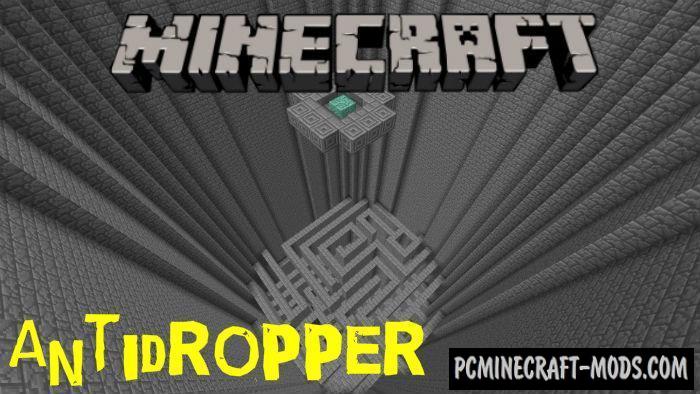 Anti-Dropper is a map with a parkour mini-game that is very similar to a regular dropper, but there is one significant difference. Instead of reaching the bottom, the player will have to take off and reach the top. This is a very good option for players to diversify their jumping training, as well as to improve their reaction speed and make the right decisions in stressful situations in the game world.
Screenshots
How to install Antidropper
Download .mcworld
Just open the file and the game itself will install all the necessary files
Launch Minecraft and find a map in the list of worlds
Run the map and enjoy it!