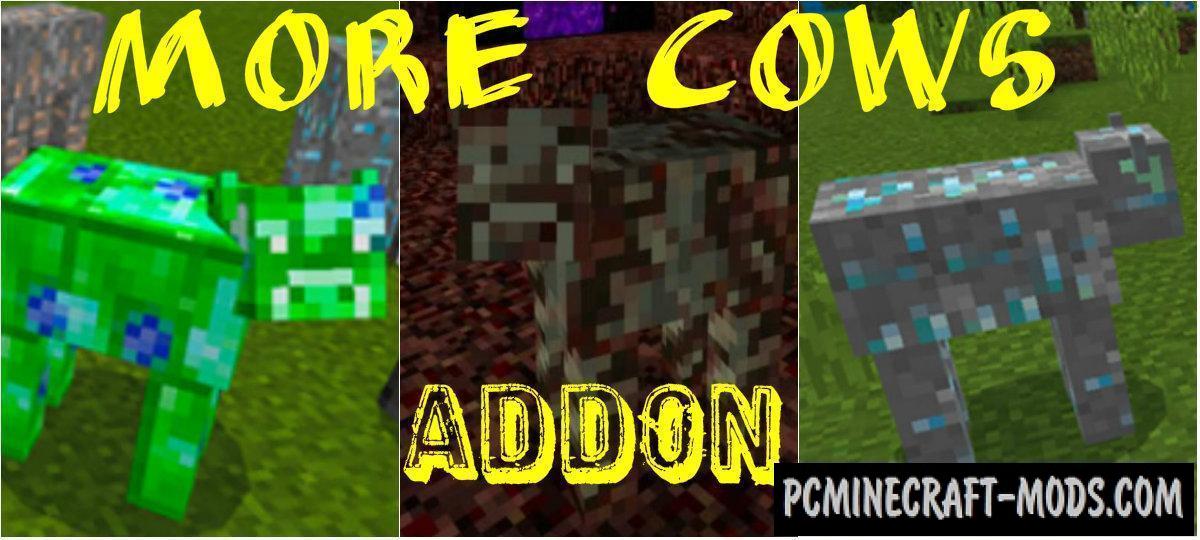 More cow is a new type of add-on that is only compatible with Minecraft PE 1.8. It is able to add new mobs and to leave unchanged the standard animals. Addon will add more than 10 new cows that will be self-generated and survive.
Features
Each cow is something like minerals, because the outer skin is fully consistent with the textures of the resource blocks
Now you do not need to spend a lot of time underground, because you can extract ore from cows
Each type of cow can be bred in the same way as standard cows
After killing a cow, you can get a few ingots of different ores.
List of Cows
Iron Cow
Old Cow
Lapis Cow
Cobblestone Cow
Experience Cow
Redstone Cow
Quartz Cow
Diamond Cow
Emerald Cow
Coal Cow
Obisidian Cow
How To Install Mod?
Download a mod with the extension .mcaddon
Then find it and run, thus importing into the game
Open the game and go to the settings of the world
In the "Resource Packs" and "Behavior Packs", select the imported resource packages (addon)