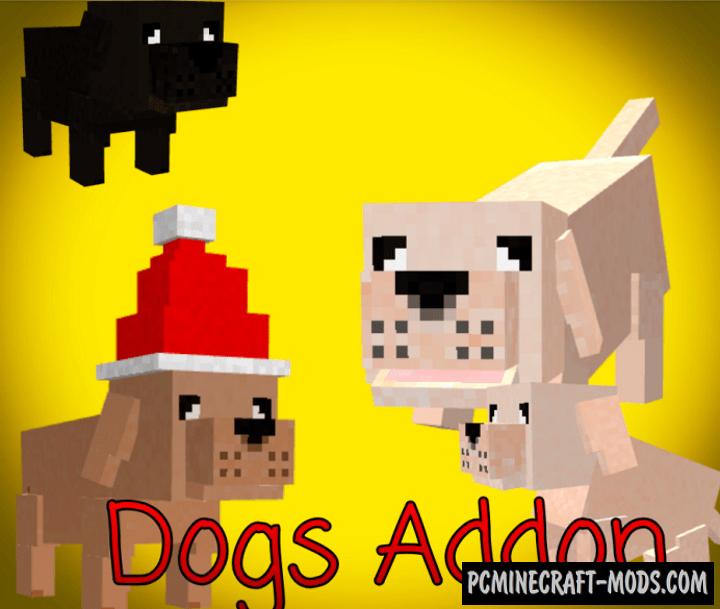 The Dogs 1.18.0-1.17.40 is a cute addon that adds new dogs to the game, and it has 3 colors: white, brown, and black. They can be great pets, but first they need to be tamed with a bone. Dogs can also wear Christmas hats that create a great Christmas mood.
Features
3 kinds of pet colors
Can be tamed with a bone
Great survival pets
There are wild ones: attack rabbits, skeletons and foxes
To put their Christmas hats on them, dogs must sit on their hind legs.
Screenshots
How to install Dogs
Download zip archive with addon inside
Unzip it and open the addon file using the ES Explorer
This should start the import
Open world settings
Select new Behavior Pack and Resource Pack
Enable Experimental gameplay (if necessary)