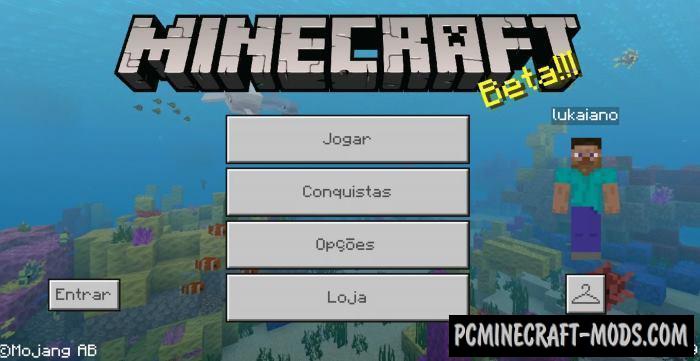 Suddenly, the developers have released a new version of Minecraft PE (Bedrock) for Android, Windows 10 and Xbox One at number 1.7.0.13, which brought to the game an interesting opportunity!
Minecraft 1.7.0 Trend
Update of Minecraft PE (Bedrock) 1.7.0.13 brought to the game a new long-awaited opportunity that will surely appeal to server owners and map developers – the system of game events (scoreboard)!
I want to immediately draw attention to the fact that the scoreboard system in Bedrock is still raw, but the developers promise to finalize it closer to the release version. The following is a brief description of how to use the command, but we strongly recommend contacting the Minecraft WIKI or watching the guides on YouTube.
Main features of Minecraft 1.7.0.13
Added basic leaderboard functionality, more features will be coming in next versions
Now the player can eat in creative and peaceful modes
Added command: / gamerule
Player name mentions are now highlighted in yellow in the chat
Enter "@" in the chat shows the autocomplete list of the names of the players
Simplified content search in the store
Many bugs have been fixed
Scoreboard in Minecraft 1.7.0.13
You can add new targets using the '/scoreboard objectives add' command. Note that at the end you can use double quotes to specify the name that will be displayed in the panel.

It makes no sense to create a counter if you do not add players to it.

Thanks to the '/scoreboard objectives setdisplay ' command, you can display the created counter!
Minecraft 1.7.0.13 Mod apk
Using our version of the game, you will be able to open premium skins, Addons, maps, texture packs and everything else that is sold in the store for MineCoins. You also no longer need to sign in to Xbox live.