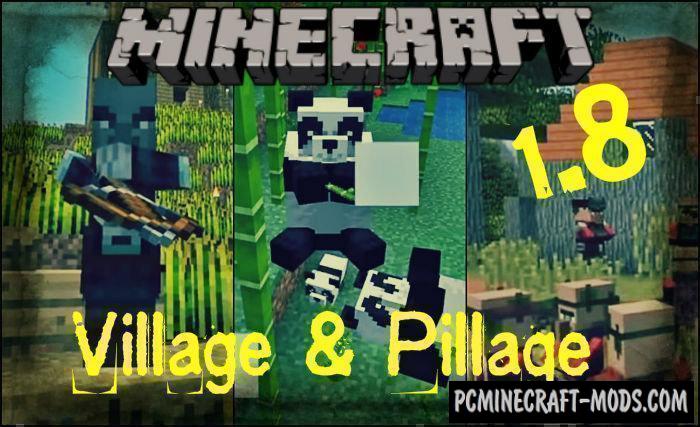 Minecraft PE version 1.11.4.2 the Village and Pillage Update is a major new update wich a full release scheduled for early 2019. You can review the changes, detailed description and download the latest apk file for Android.
Features of Minecraft 1.11.4.2
Added 11 new villagers. Now you can trade a wide range of collected resources. The village has full conditions for survival, because it will live villagers with different professions.
Added nomadic tribe of Pillagers. This is the main enemy of all the villages, because their main goal-is to raid and plunder all resources. Also Pillagers has his tamed mob, his name is Beast.
40 new blocks. The developers will add a variety of existing blocks. Several blocks will have a completely new purpose.
12 new mobs. Now biomes will become even more diverse, because in the jungle you can find Pandas, and in the forest you will find foxes.
Added a huge number of new plants and trees. Bushes will be added most than trees. Among them you can find edible berry, but there will be poisonous bushes from which you can craft a brand new potion.
New weapon – crossbow. This powerful weapon perfectly diversifies bow, because in Minecraft only one type of long-range weapons.
A huge number of new building blocks. To perfectly decorate your home, make it more practical and convenient, we need new building blocks, for this, the developers will add the necessary blocks.
Minecraft Village & Pillage Update
Villagers
Cleric
Fisherman
Toolmaker
Armorer
Cartographer
Leatherworker
Shepherd
Farmer
Librarian
Butcher
Weaponsmith
Pillagers
Much stronger and more cunning than usual Villagers
Have new weapons (Crossbow)
Use the Beast against The Iron Golem
Constantly move
Survive with raids
Crossbow
Deals 1.75 times more damage than a normal bow
Can be enchanted
The only downside is the long cooldown
You can fire a multi shot at targets within a radius of a maximum of 3 blocks.
Enchanted Crossbow
Quick reloading potions
Increased damage to flying mobs
Destruction of blocks when hit by arrows
Multishot.
Updated Village
Each biome will have a village type with unique biome textures
The Villagers are dressed according to the weather conditions in biomes
New buildings that extend the functionality of the villages
New trading opportunities with updated Villagers.
Pandas and Bamboo
Pandas live in the deep jungle
Their favorite food is bamboo
Practically do not move
Have the opportunity to lie on the ground
Neutral to player
Adult individuals can be aggressive if they have a cub.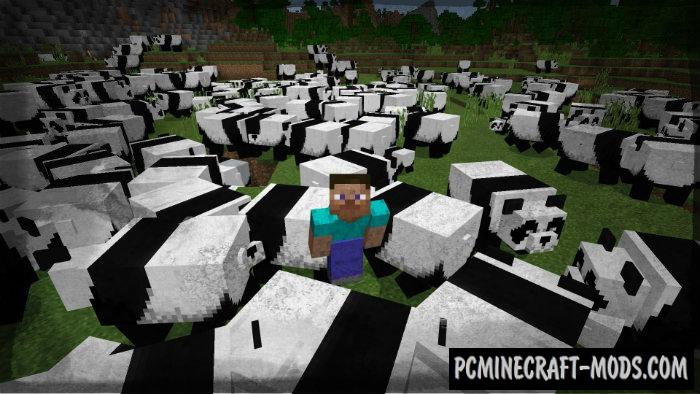 Bamboo Features:
Grows near water bodies or in the Jungle Biome
Very fast growing
Can reach a height of 20 blocks
The favorite food for Pandas
Excellent building material in the forest
Can be used to craft new items.
Walls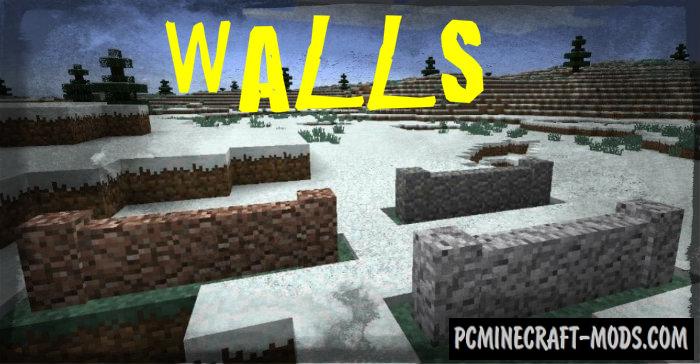 Now you can build a new types of walls – Polished and Unpolished Granite, Andesite and Diorite Walls. They are perfect for a modern home and will serve as a protection against monsters.
Slabs and Stairs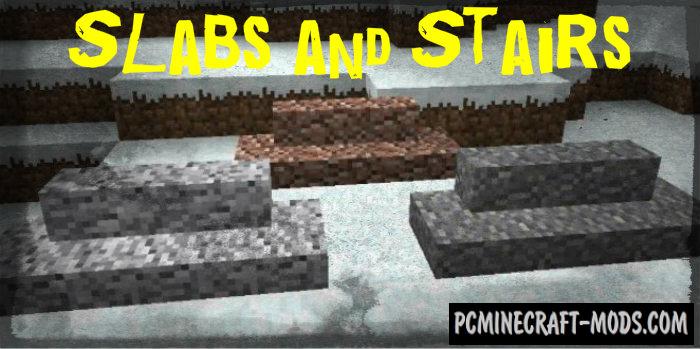 The house will be much more comfortable and beautiful through the use of polished and unpolished Stone Slabs and Stairs
Release Date of Minecraft 1.9
Another major update called "Villagers and Pillagers" you can see at the beginning of 2019. Download will be available for Android, iOS and Windows 10. After a few months, the owners of consoles will also be able to get the update.
Mod 1 apk Features
Unlocked premium skins
Unlocked premium texture
Mod 2 apk Features
Unlocked premium skins
Unlocked premium texture
No damage mod
Infinite furnace fire
Max score
Original apk Features
License Patched
Disabled Telemetry
Download Minecraft PE 1.8.0 MOD iPA for iOS (Waiting for update)