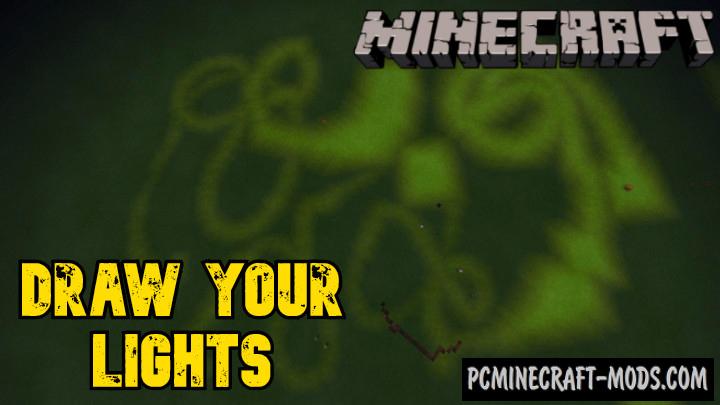 Did you ever want to decorate the darkness with a light in a non-standard way? Or just wanted to draw the lights in Minecraft? By installing the Draw Your Lights 1.17.0-1.16.221 tweak-addon it will be possible, because with it you can to use a new tool for drawing lights.
Features
Decorate your world with the bright light, all you have to do is to craft the Light Brush with 1 glowstone, and 2 sticks or to use the following command:

The add-on only works at night!
To start drawing, take an item in your hand – it is automatically activated this and start to fly with it to create a drawings.
The light intensity is adjustable by flying up or down.
To disable the mode, enter the following command:
Screenshots
How to install Draw Your Lights!
Download zip archive with addon inside
Unzip it and open the addon file using the ES Explorer
This should start the import
Open world settings
Select new Behavior Pack and Resource Pack
Enable Experimental gameplay (if necessary)