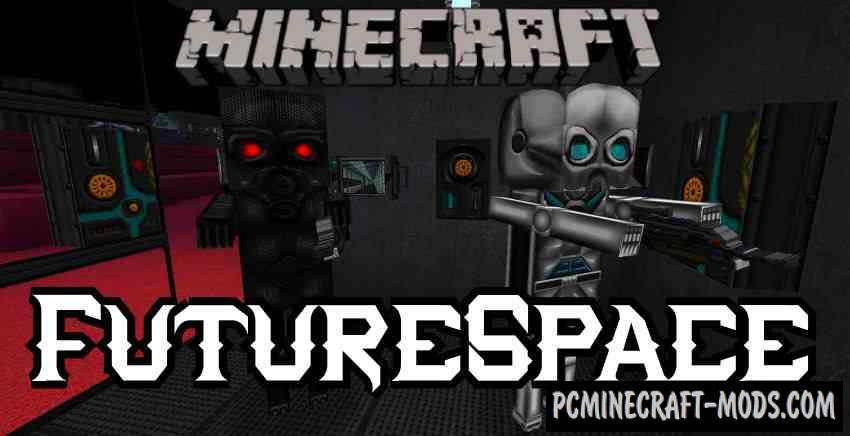 Future Space 1.16.5-1.16.4 is a futuristic themed resource that contains a huge number of redrawn blocks, mobs, items and environments. With these HD textures the mobs will look like robotic terminators, blocks will get a lot of electronics parts and various chips, and reworked portals to the Nether World it looks like realistic mechanisms based on quantum mechanics.

This texture pack is recommended to use with Optifine HD because there are many 3D elements that will not work without It. The pack also contains an updated HUD and GUI where you can notice a lot of small details and it's very cool. Now you can use a huge amount of new furniture in Minecraft that has a modern design and it will be easier to add more decorative blocks to your home or futuristic base.
As you know, the author is developing a huge spaceship that consists entirely of resources from a custom pack. Each compartment of the ship needs additional furniture, electronics and NPCs, so this contains some categories for the sleeping compartment, control panel room, armed room, etc. You can use accessories and furniture from these categories to build your own space base or alien city.
Screenshots
How to install FutureSpace Texture
Install Optifine HD
Download Resource Pack
Unzip it and copy to C:\Users\User_Name\AppData\Roaming\.minecraft\resourcepacks
In the game settings, select the desired resource pack
Ready
Created by Norzeteus