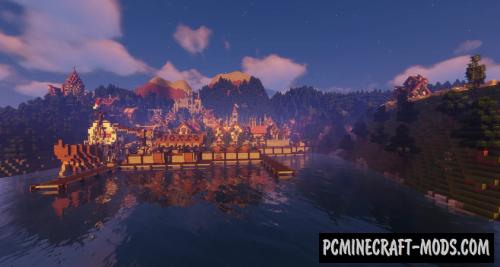 On the Hillsdale 1.17-1.16.5 map, the author created a small mountainous area with beautiful dense forests, on the shore of which lies a cozy medieval settlement with a small castle in the very center! Take a walk here to get inspired by the local architecture and see interesting creative ideas.

You can use this both in survival mode and port parts of the landscape along with buildings to your project. By convention, this is divided into several thematic zones that contain certain buildings, so it will be much easier to study them.
Screenshots
How to install Hillsdale
Download map
Unzip it and copy to C:\Users\User_Name\AppData\Roaming\.minecraft\saves
Ready
Created by: jackson_!