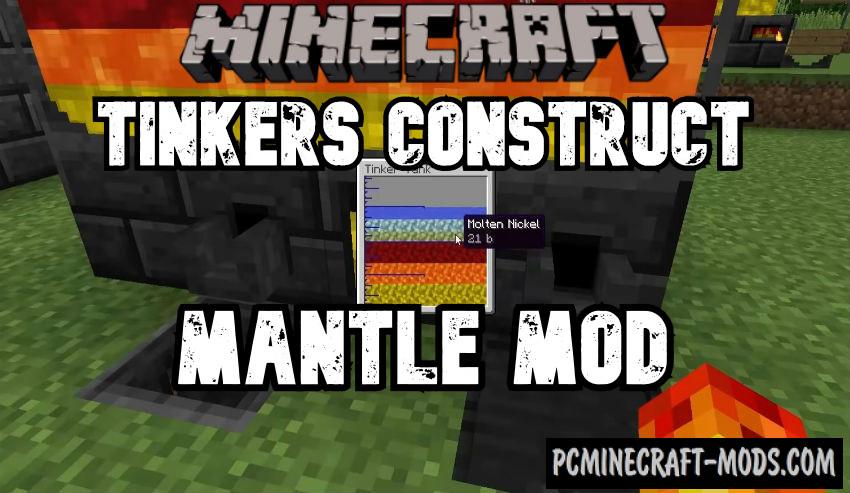 Mantle 1.16.5-1.16.4 mod contains a huge archive of GUI functions, HUD changes, algorithms for Tinkers Construct and Bubble Heart Canisters mods. Install it to add additional functionality for all additional technological mechanisms. The mantle mod will expand the capabilities of some standard workbenches, crossbows, and add more options for using water with lava to store it in storage.

Mantle Features
Updated and optimized for the latest version.
This is a core mod that contains a huge package of extra features.
Use this to sync the Tinkers Construct or Bubble Heart Canisters addons to make it work fully.
This is also used for other technology mods, for example: Age of Engineering, Bevo's Tech Pack, Blast Off, Cloud Pack, Crundee Craft, Direwolf20 and other.
Mantle Screenshots
How to install Mantle For Tinkers Construct
Download and install Forge
Install Tinkers Construct
Download mod
Unzip it and copy to C:\Users\User_Name\AppData\ Roaming\.minecraft\mods
Ready
Created by: mDiyo, ProgWML6, Alexbegt, fuj1n and KnightMiner