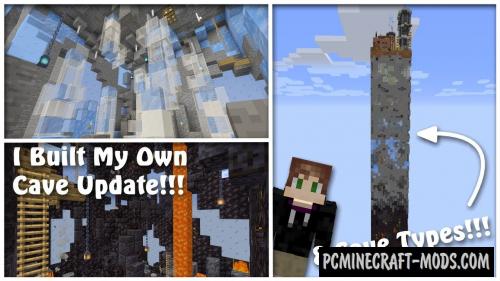 One Chunk Parkour 1.17-1.16.5 is an unusual challenge with an interesting idea – the width of the map is only one chunk! Here you will have to go down deep to the bottom, find the coveted magic stone, and then go back up and put it in the chest that is in the house!

Throughout the route, you will see a smooth change in the surrounding blocks, it is something like microbiomes. The further down the player goes, the more difficult the obstacles are. The author also added some super difficult jumps, so even professionals will need a lot of attempts to make a perfect jump.
Screenshots
Review
How to install One Chunk Parkour!
Download map
Unzip it and copy to C:\Users\User_Name\AppData\Roaming\.minecraft\saves
Ready
Created by: yomikester238