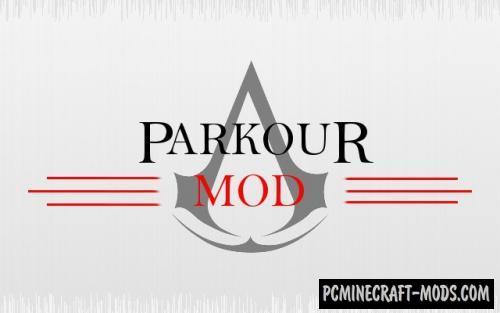 The mod will allow you to perform various parkour tricks from the Assassin's Creed game. Now moving around the game world will become much faster and more efficient. You can also create custom mini-games that use these jump mechanics.

Features
You can capture blocks using SHIFT (Default)
If you hold the block, you can go higher by using the "Left ALT" button or go lower by using the "X" button
To avoid taking damage when falling from a height, you can use the rolling mechanics. To do this, spam the W+W buttons before landing on the ground.
Review
How to install Parkour
Download and install Minecraft Forge
Download mod
Unzip it and copy to C:\Users\User_Name\AppData\Roaming\.minecraft\mods
Ready