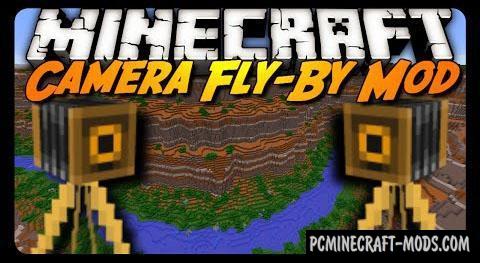 The mod performs basic functions from more advanced camera Studio mods. This will allow you to record short videos, create camera positions, and so on.

Commands:
/cam p – adds a positional point
/cam goto – moves the player to a certain point
/cam clear – removes all points
/cam start – start the camera. Example: /cam start 1m20s. For 1 min 20 sec the camera flies all the points
/cam stop – stops the camera.
Review
How to install PixelCam
Download and install Minecraft Forge
Download mod
Unzip it and copy to C:\Users\User_Name\AppData\Roaming\.minecraft\mods
Ready