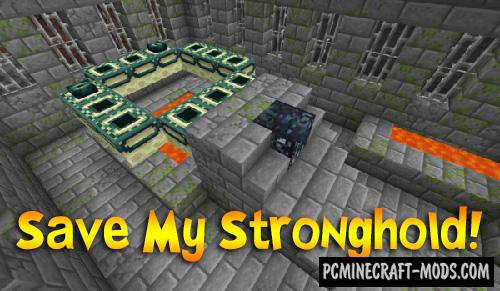 Here is a fairly simple Save My Stronghold 1.16.5-1.12.2 modification, with which the structure of the fortress will not be disturbed by various dungeons and other elements of the world generation, even if they were generated with other modifications.

This small tweak for the random structure generation algorithm will secure your teleport to Ender World. Now you will be able to install many new Biome modifications that make serious changes to the algorithms for generating worlds and this will not change vanilla stronghold.
Updated to 1.0 version
How to install Save My Stronghold!
Download and install Forge
Download a Mod
Unzip it and copy to C:\Users\User_Name\AppData\ Roaming\.minecraft\mods
Ready
Created by: YUNGNICKYOUNG