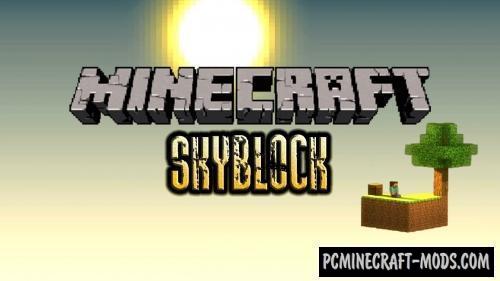 I present you a map of the genre "SkyBlock". On this map you have to survive on the island, but not on one. Here present as much as 5 Islands: the Standard, sandy, water, island ore and also island mobs. In hell your waiting for a lot of fun, but it will be limited. On the map there is a shop with blocks, weapons, food and various things. P. S. On the map there are achievements.

Screenshots
Achievements
to Visit all the Islands.
to Destroy all Spawner on the island of mobs.
Build a farm with all the vegetables that are sold in the store.
Buy the tools (a complete set).
Build a village of 5 or more inhabitants.
Kill the old guard.
make diamond armor.
Make a cane and cactus farm.
to Visit hell.
To Create A Wither.
Kill The Wither.
to Make a beacon.
How to install SkyBlock by DangerousVlad
Download map
Unzip it and copy to C:\Users\User_Name\AppData\Roaming\.minecraft\saves
Ready