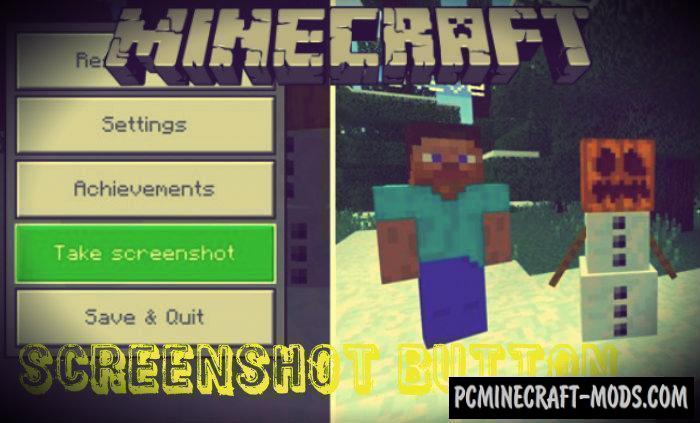 Recently the developers have released an update to Minecraft 1.2.6 in which they added an interesting feature – the ability to share screenshots on the Realms servers.
Thanks to this addon, the ability to take screenshots will appear in the normal worlds!
After installing this extension, open the pause menu and click Take Screenshot. After clicking the button, you will see a small window where you will be asked to share the screenshot. Remember that this feature only works in the Realm!
All generated screenshots will be stored in /games/com.mojang/Screenshots/ (Android/IOS) or C:\Users\User_Name\AppData\Local\Packages\Microsoft.MinecraftUWP\
LocalState\games\com.mojang\Screenshots (Windows 10)
Screenshots
How To Install Mod?
Download a mod with the extension .mcaddon
Then find it and run, thus importing into the game
Open the game and go to the settings of the world
In the "Resource Packs" and "Behavior Packs", select the imported resource packages (addon)