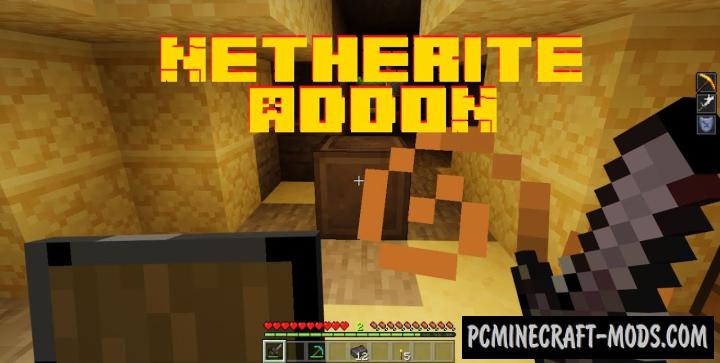 A useful 1.18.0-1.17.40 addon that adds netherite ore from Minecraft 1.16 Java Edition to the game. This ore allows you to create new items, weapons, and magic apples.

You can get netherite ore by using diamonds when crafting, or find and extract it like other resources. Just like any ore, it can be turned into blocks or nuggets. Use the netherite ore to create a netherite sword with high damage and a netherite shield to protect against enemies.
Features
A unique opportunity to get improved characteristics for weapons and armor
New interesting ore for crafting new items
The chance of generation is much less than in diamond ore.
Screenshots
Recipe
How to install Netherite Ore
Download zip archive with addon inside
Unzip it and open the addon file using the ES Explorer
This should start the import
Open world settings
Select new Behavior Pack and Resource Pack
Enable Experimental gameplay (if necessary)