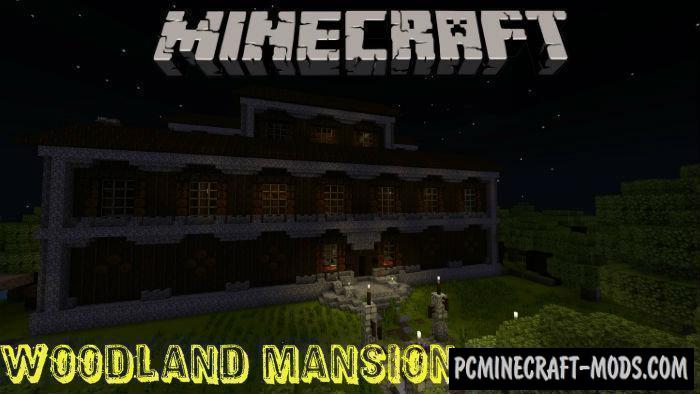 This map is a house with many different rooms. If you count all the rooms, then the total score would be over seventeen, and in each of them you will find a variety of Redstone-mechanisms, such as creations for sorting items.

Most of the Redstone creations that are in the house, sooner or later can be useful, so we suggest you to experience them all.
Screenshots
Install Woodland Mansion Map
Download the map
Remove the map from the archive
Move the map by path: "/games/com.mojang/minecraftWorlds"
Go in Minecraft PE > Play > Select the installed map
Enjoy the game!