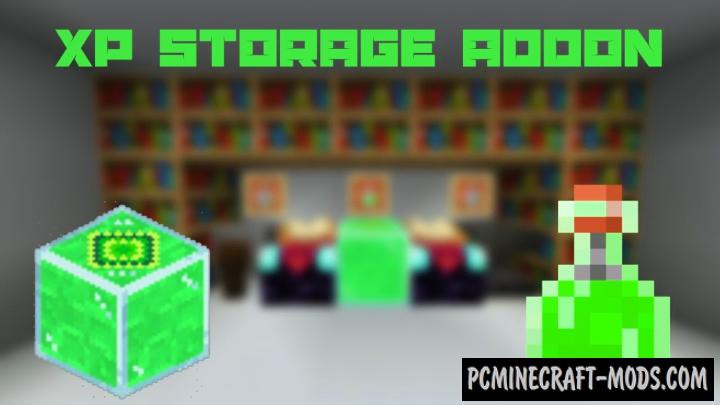 If you don't like losing hard-earned experience points, the XP Storage 1.18.0-1.17.40 addon will solve this problem perfectly, because after installation you will be able to store your experience levels in a bottle. For this you will need only two bottles and at least 5 levels of the character.

This way you will be able to store experience points in a secure vault or chests and after spawning it can be returned back using the experience bottle.
Features
New textures and sounds to remove and add experience
When you extract experience from a character, you will see red particles it means removing the experience of the player. And when you add experience to your XP level, the HUD bar will play sound and green particles will appear.
If you do not want to store bottles in a chest, you can make tanks with 4 bottles of experience and a glass block. To return them to their previous state, you can use 4 empty bottles and a tank for experience.
Screenshots
How to install XP Storage
Download zip archive with addon inside
Unzip it and open the addon file using the ES Explorer
This should start the import
Open world settings
Select new Behavior Pack and Resource Pack
Enable Experimental gameplay (if necessary)