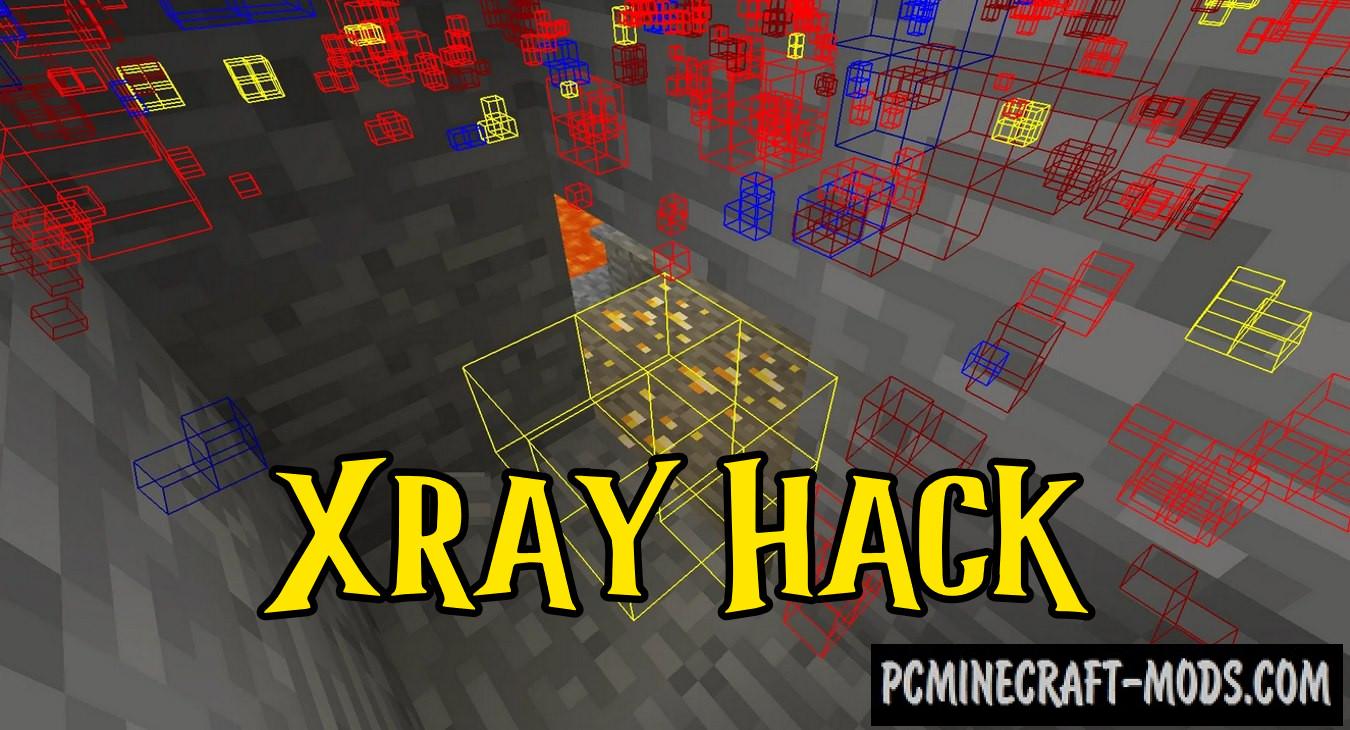 X-ray hack 1.17-1.16.5 mod with the feature of simplicity and versatility of installation, which works on all versions of Minecraft (vanilla, fabric, optifine and forge). Install this and crack this world using the Wallhack, Fullbright, Redstone Mode and Toggle Cave features. Just don't do this in LAN games or multiplayer servers.

In total, there are 5 options that can be bind to a separate key. Each function has its own GUI settings in which you can add or remove certain blocks. For quick detection of redstone blocks created by players, you can use the redstone finder, which is used to explore custom traps located on the way to shulker boxes or simple chests. Additionally, there are functions to help you discover cave systems, as well as the estimated coordinates of the diamonds that were calculated using the random pixel location formula on bedrock blocks.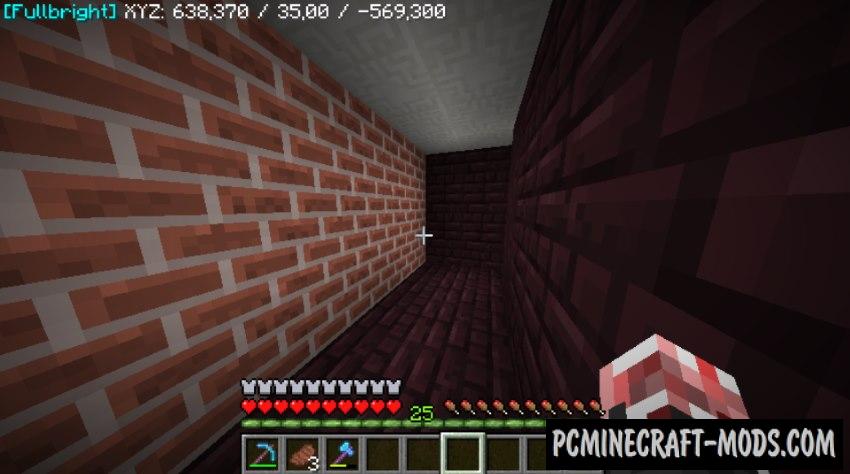 You can also use toggle Xray to quickly inspect the area of loaded chunks, as well as find out whether a particular chunk was generated by another player (Using this you can find out the approximate coordinates of hidden resources in shulker boxes on survival servers).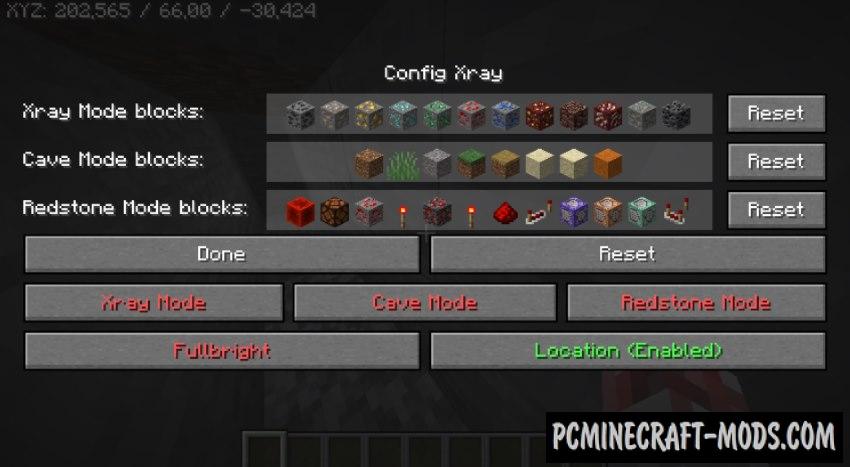 How to Use?
Forge/Fabric controls:
X key – toggle Xray
C key – toggle cave mode
R key – redstone mode
H key – toggle fullbright
N key- Open xray menu
Optifine controls:
C, J keys- activates the main functions. By default, two keys are specified due to the fact that players often use one of them for other actions
X key – used in the case of certain blocks/no blocks show up when I open the GUI. Click this key to activate xray mode, then open the GUI, which sometimes fixes the problem, otherwise close the game and restart it
Screenshots
Installation for Optifine
Unzip "new-xray-1.17.zip" to get the "xray-72-117.jar"
Run launcher
Create a new world and then quit after a few seconds
Close the launcher
double-click the downloaded file ('xray-72-117.jar')
Click the 'Install' button
Enter (if needed) a name for the new modded profile. Example: Optifine 1.17 X-Ray
Xray is installed.
Run the launcher
Click "New profile", rename "Profile Name" to e.g. 'xray' and choose 'release 1.16-XRay' from the 'use version' list; save
Make sure that the 'Profile' is selected on 'xray'
Installation for Forge
Download and install Forge
Download a Mod
Unzip it and copy to C:\Users\User_Name\AppData\ Roaming\.minecraft\mods
Ready
Installation for Fabric
Download and install Fabric with Fabric API
Download a Mod
Unzip it and copy to C:\Users\User_Name\AppData\ Roaming\.minecraft\mods
Ready
Downloads
Optifine:

Forge:

Fabric: