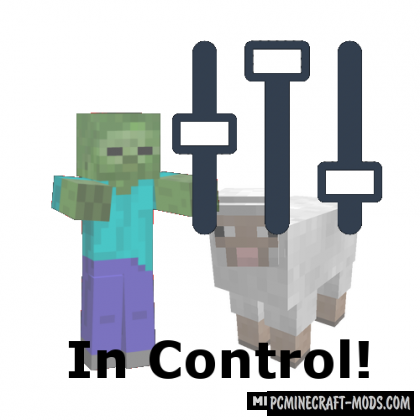 This modification will be useful to all the map creators! In Control! 1.16.5-1.12.2 allows you to adjust the spawn/amount and experience/loot of mobs using a clear system of rules. You can apply this using several configuration files!

By changing the vanilla parameters you can test different versions of events that can happen in the normal world if you build huge farms and mechanisms. You can also simply change the balance at your own discretion, for example to make the game more difficult or simple.
Updated to version 5.1.1
List of Tweaks
spawn.json – allows you to block the generation of mobs under certain conditions, as well as change the characteristics of the mob
potentialspawn.json – contains a list of rules and conditions for the spawn of mobs in the world
loot.json – here you can configure rare items and under what conditions it will fall out from the mob
experience.json – allows you to configure the amount of experience that a player can get when killing a mob.
How to install In Control!
Download and install Forge
Download a Mod
Unzip it and copy to C:\Users\User_Name\AppData\ Roaming\.minecraft\mods
Ready
Created by: McJty