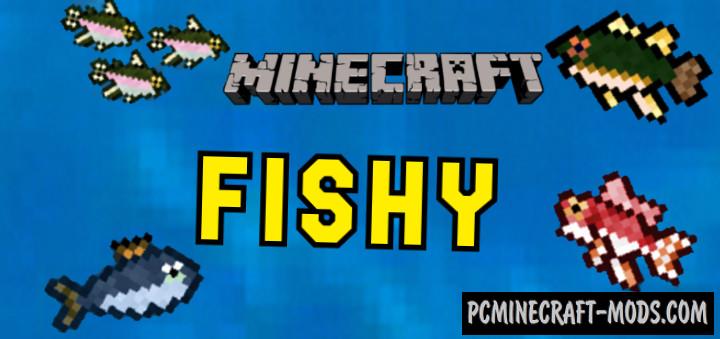 The Fishy 1.17.0-1.16.221 is an addon that adds to the Minecraft Bedrock a lot of new fish that can be caught with a fishing rod. All fish can be cooked with blocks like the smoker. It can also be eaten, both raw and ready-made, and each of the fish has its own unique properties.
Screenshots
Features
You can use the command (function fishy_all_items) to quickly retrieve all mod elements.

There are more than 8 new species of fish and 5 that can be cooked for consumption.
You can catch a goldfish, its chance of generation is very small.
Now your survival in the game will be a little more interesting and diverse.
How to install Fishy
Download zip archive with addon inside
Unzip it and open the addon file using the ES Explorer
This should start the import
Open world settings
Select new Behavior Pack and Resource Pack
Enable Experimental gameplay (if necessary)