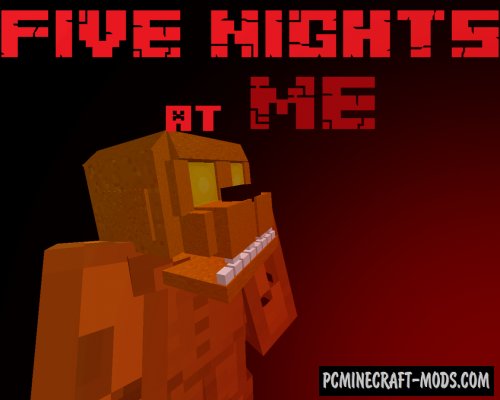 The map repeats the original FNAF 2 game. The gameplay and architecture are almost identical. You also have a flashlight, mask, and tablet.
The cameras are controlled via chat, more information can be found in the "rules" book in the inventory.

Rules
At least 1.9
Have to play with the resource pack (without this, nothing will work)
Can play a minimum of 2 persons and more
You can't leave the server during the game (this will cause the map to break).
Screenshots
How to install FIVE NIGHTS at ME
Download map
Unzip it and copy to C:\Users\User_Name\AppData\Roaming\.minecraft\saves
Ready