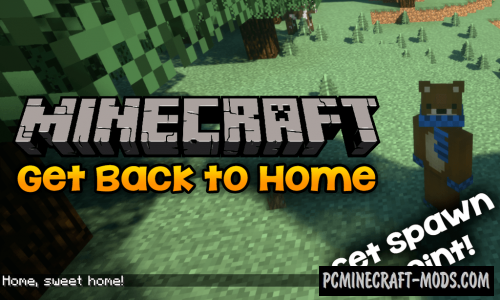 Get Back to Home is designed to add a few new commands that allow you to easily and quickly set the spawn point, as well as at the right time to teleport to it. For each such movement will take a fee, as an increase in the hunger of your character.
List of commands:
/sethome or / createhome-set spawn point
/home or / back-teleport to spawn point
/removehome or / deletehome – to remove a spawn point (if you just want to change it, this command is optional).

How to install Get Back to Home Mod
Download and install Minecraft Forge
Download and install AppleCore
Download mod
Do not unzip it, copy to C:\Users\User_Name\AppData\ Roaming\.minecraft\mods
Ready