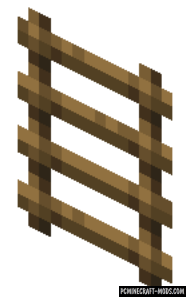 Gotta Climb Fast 1.17-1.16.5 modification allows you to configure the speed of climbing and descending stairs using a configuration file! Also, in addition to the speed, you can choose the method of lifting (you need to press a key or just look up)!

This tweak is useful for most players who use stairs when building houses. Many people do not like slow movement on the stairs, but now players will be able to go up and down more quickly and this will significantly speed up the gameplay.
Updated to 2.0 version
How to install Gotta Climb Fast!
For fabric version: install Fabric API
For forge version: install Forge API
Download a Mod
Unzip it and copy to C:\Users\User_Name\AppData\ Roaming\.minecraft\mods
Ready