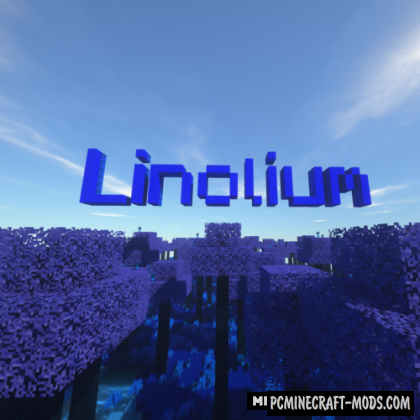 Infected linolium 1.15.2-1.14.4 brought the infection to the world of minecraft and also many new creatures. The modification adds: 54 blocks, 9 biomes, 50 items, 8 types of food, 7 plants, 50 mobs and creatures, 27 tools, 24 weapons, 6 magic staffs, 2 dimensions, 10 sets of armor, 2 effects, and 27 structures.

Most of the biomes have a post-apocalyptic appearance, all living things have died out and only some creatures have survived, but they have turned into evil creatures. Explore this wasteland to get some new resources and craft new tools for survival.
Use Just Enough Items to learn crafting recipes.

Mod has been updated to 1.15.2
Screenshots
How to install Linolium Mod
Download and install Minecraft Forge
Download a Mod
Unzip it and copy to C:\Users\User_Name\AppData\ Roaming\.minecraft\mods
Ready