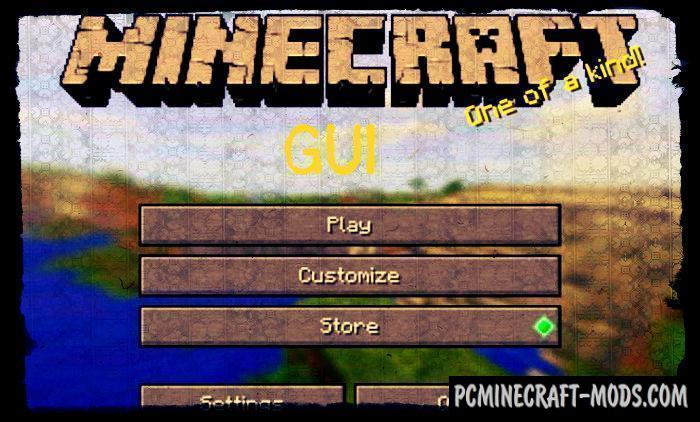 You are tired of the interface of the mobile version of Minecraft Pocket (Bedrock) Edition? Then, we are offering You a special mod called "Windows 10 PC GUI", which will bring the interface to the PC version.

The first change that is evident – changed menu. Now it is really like on a PC! And the Customize button opens the selection screen of skins.
All the features
The new Start screen
After starting the game will see the Mojang logo
The chat screen
Containers (chests, etc) look like on PC
Button autocomplete for chat
The pause screen, hiding and showing the player list
The screen HUD
New textures of the observer
Screen of death
New icons
New icons effects
Water and lava look like PC
PC sounds: zombie residents, octopus, dynamite, water, rain, chests, lava, thunder
The inventory screen
The selection screen of the skin
Button interface
Screenshots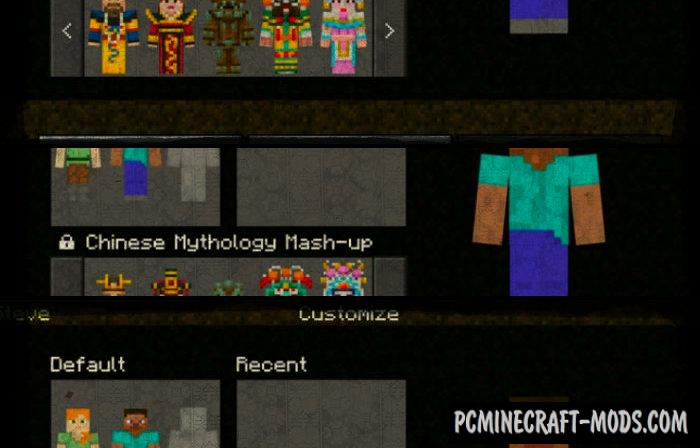 Install Win 10 PC GUI (.mcpack)
Download texture .mcpack the link below
Run the downloaded file, to the game itself installed all components
Open Minecraft and go to the settings of the game
Click Global resources
Find the texture and click on it to activate
Texture pack installed, enjoy the game!