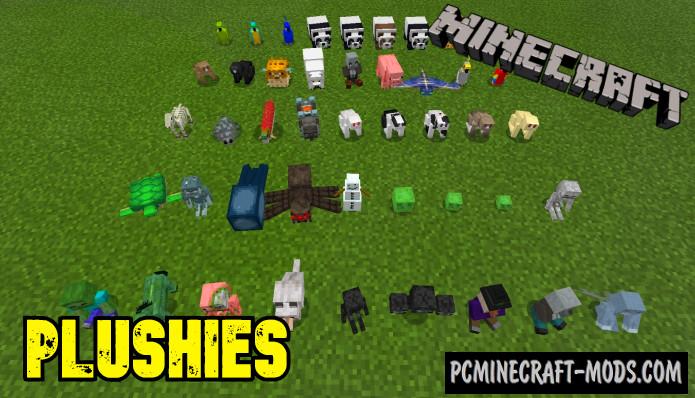 Plushies 1.17.0-1.16.221 – an interesting addon that adds more than 80 plush of hostile and passive mobs that you can use as decorations in Minecraft PE. They will be a great decoration near your home and at the same time a way of protection because they can be used as armor.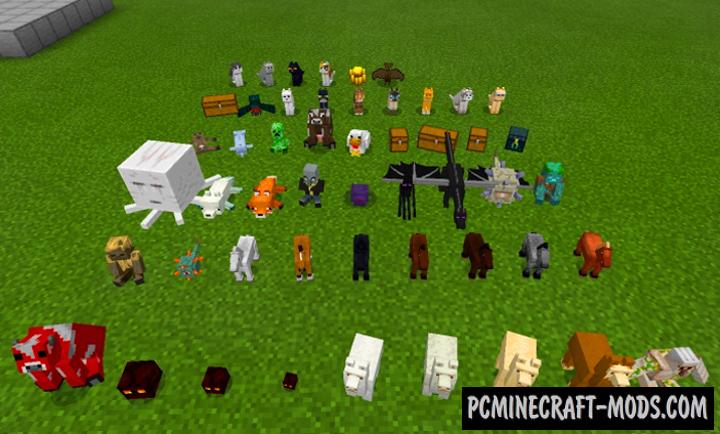 Features
To use an entity as armor you need to get closer before interacting with them.
Some of them can be used as a helmet for the snow Golem.
All plushies can be returned to the initial condition by killing them.
Also in the mod there are 105 new village plushies which can be to lend profession (list below).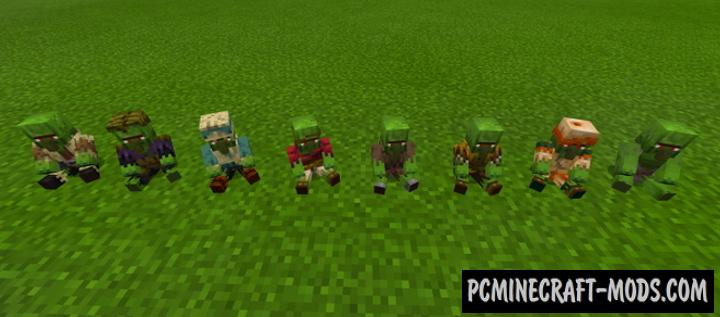 Profession Items
Armorer – iron chestplate
Butcher – raw porkchop
Cartographer – empty map
Cleric – glass bottle
Nitwit – dead bush
Leatherworker – leather tunic
Shepherd – white wool
Stonemason – stone
Toolsmith – iron axe
Weaponsmith – iron sword
Farmer – wooden hoe
Fisherman – fishing rod
Fletcher – bow
Librarian – book
To create the desired zombie inhabitant give the desired biome first (list below)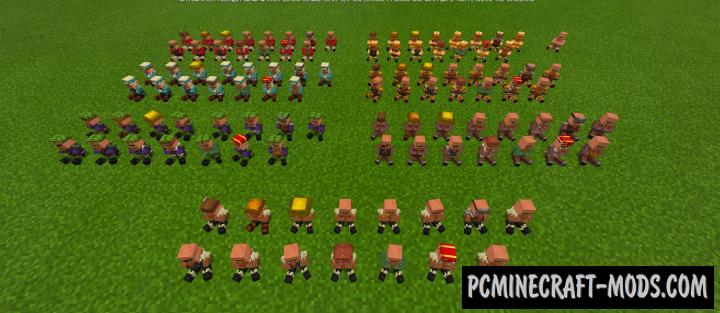 Plushies in the Biomes
Snow – snow
Swamp – slime ball
Taiga – spruce log
White variant – white wool
Desert – sand
Purple variant – purple wool
Butcher variant – bonemeal
Jungle – jungle log
Plains – grass
Savanna – acacia log
Brown variant – brown wool
Smith variant – Ink sac
Screenshots
How to install Plushies!
Download zip archive with addon inside
Unzip it and open the addon file using the ES Explorer
This should start the import
Open world settings
Select new Behavior Pack and Resource Pack
Enable Experimental gameplay (if necessary)