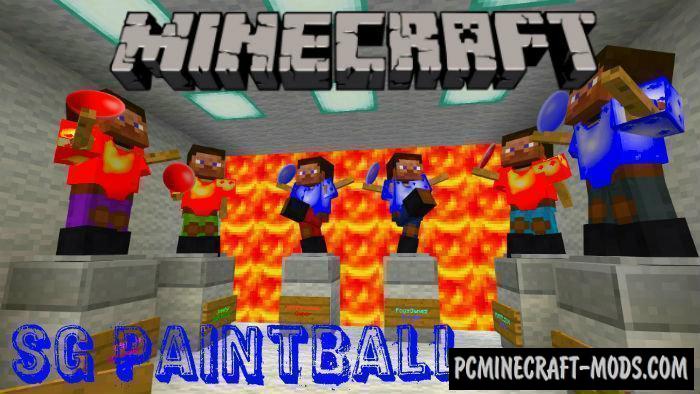 In practice, the SG Paintball map for Minecraft PE is more like playing in the snow than the dynamic shootings, but still, it's incredibly fun!

First, SG Paintball cannot be played alone – you need at least one friend, but the more the merrier. Second, the color of your team works on enemies like poison: contact with the snow will kill them, and if you miss, but unlucky the enemy will attack your missile, he will have to die.
To victories there are a two ways – complete destruction of the opposing team or capture their flag, and delivered to your base. The reward is paid in emeralds, but they can't spend on improvements.
Screenshots
Install SG Server Paintball Map
Download the map
Remove the map from the archive
Move the map by path: "/games/com.mojang/minecraftWorlds"
Go in Minecraft PE > Play > Select the installed map
Enjoy the game!