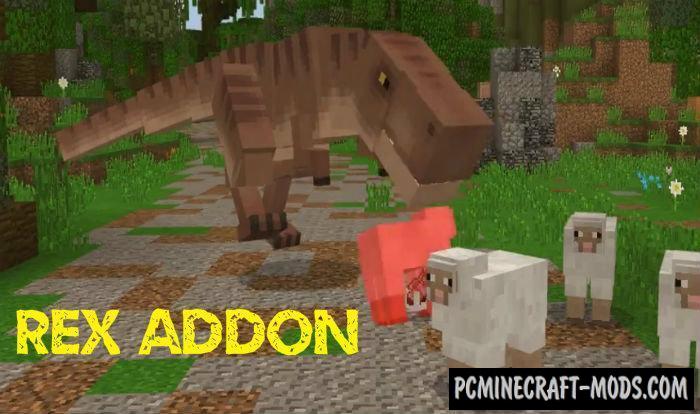 Dinosaurs in Minecraft – this is a very dangerous thing, because they have a huge size and can absorb the whole person. This addon will add one of the most dangerous dinosaurs that we know – a Tyrannosaurus Rex.
Its realistic animations of movement and attacks will intimidate you, and also the different sounds the hassle of steps and the growl will make you to escape to a safe place.
Add-on Features
Rex can be an adult and a cub
Adult Rex is always aggressive and happy to attack the player
Rex cubs can be tamed using raw meat
Dinosaur is generated in the taiga, jungle and other hot areas
Has new animations that are very realistic
Added sounds of walking, biting and roaring
Addon Screenshots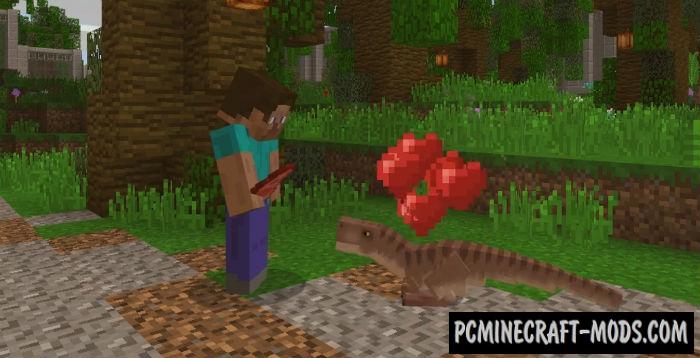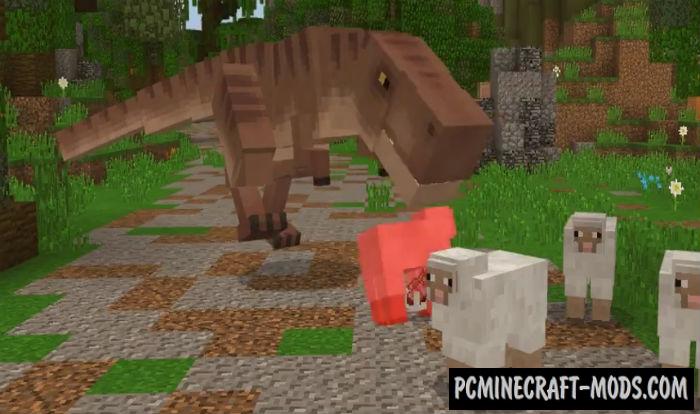 How To Install Addon?
Download a mod with the extension .mcaddon
Then find it and run, thus importing into the game
Open the game and go to the settings of the world
In the "Resource Packs" and "Behavior Packs", select the imported resource packages (addon)
Enable "Experimental Gameplay"