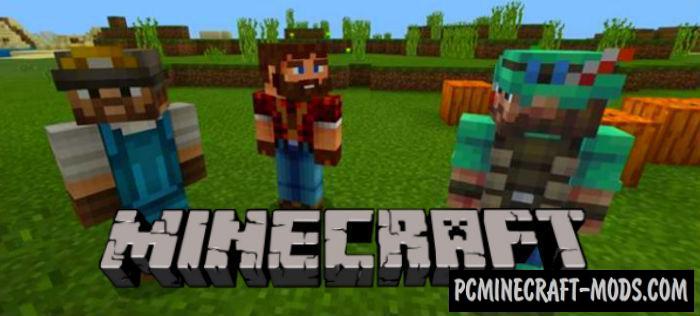 A great addon for adding new friendly mobs to the game world. This will add more than 5 different NPCs who can do different jobs in exchange for items. This will diversify the game and make it easier to survive.

Now you can create new mini-games based on this addon, because its functionality will allow you to remove armor racks (static mobs) from old mini-games and replace them with realistic NPCs that you can ask questions and convince to perform various services.
Addon Features
Added 6 different NPCs with professions
Added ability to trade
Exchange your tools and weapons for other items:
Give Iron Sword Hunter to get Food
Give Iron Hore to Farmer to get Crops
Give Iron Axe to Lumberjack to get Wood
Give Fishing Rod to Fisherman to get Fish
Give Iron Pickaxe to Miner to get Ore
Give Bow to Guard for Protect you
Screenshots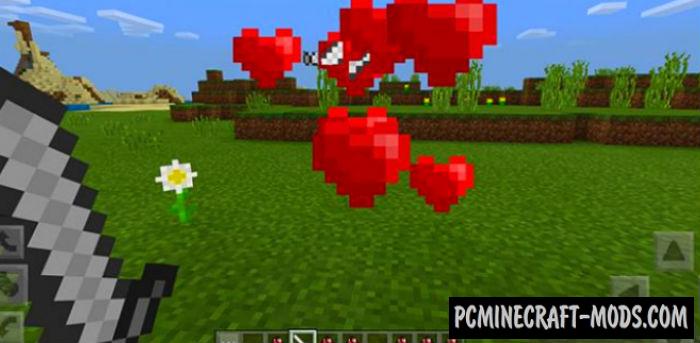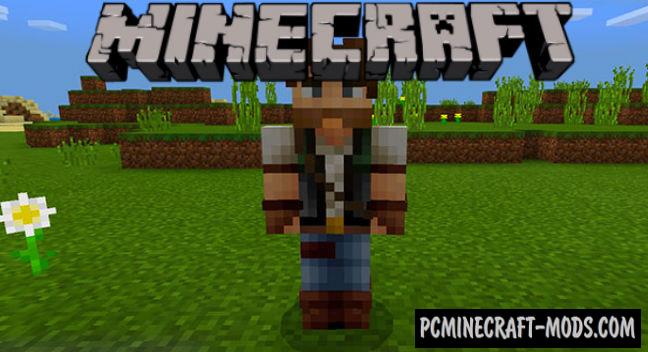 How To Install Addon?
Installation on iOS and Android devices is identical.
Download a mod with the extension .mcaddon
Then find it and run, thus importing into the game
Open the game and go to the settings of the world
In the "Resource Packs" and "Behavior Packs", select the imported resource packages (addon)