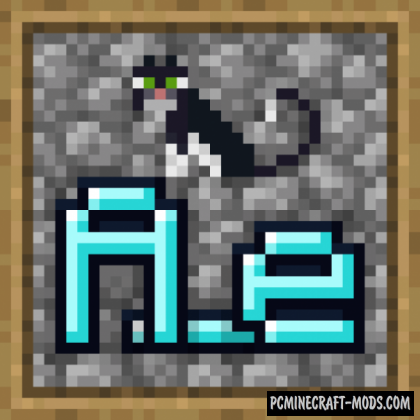 Animated Entities 1.16.5-1.16.4 resource pack was created in order to add several colorful animations for mobs, including: the movement of the cat's tail, ghostly wings and tentacles of ghast, as well as a 3D body for the running creeper and attacking spider. This can diversify your game a little and bring more realism to it!

In total, this contains improvements for about 20 vanilla mobs, but the list expands with each update. The main advantage of pack is that it has super-optimized scripts that can be combined with any other texture pack. In addition to optimization, the author tests this so that each mob gets a fun animation that will appeal to both old and new players.
For example, zombie, husk and giant got 4 new animations that are played in case of death, running or chill; cat, dog and fox improved their tails on the 3D option with motion animation; the author also did not forget about the aquatic mobs, some of them gained caudal fin row; phantom now has very realistic wings/fins that move like underwater stingrays.
All these changes significantly complement the default gameplay and the player can even more immerse themselves in the game world because the old semi 3D models get everything you need to turn into more correct animated options that will diversify your adventure and add a lot of impressions.
Please note that Optifine HD must be installed for this to work correctly.
Screenshots
How to install Animated Entities
Install Optifine HD
Download Resource Pack
Unzip it and copy to C:\Users\User_Name\AppData\Roaming\.minecraft\resourcepacks
In the game settings, select the desired resource pack
Custom Entity Models: ON
Ready
Created by cisculog
Official link:

Direct link: