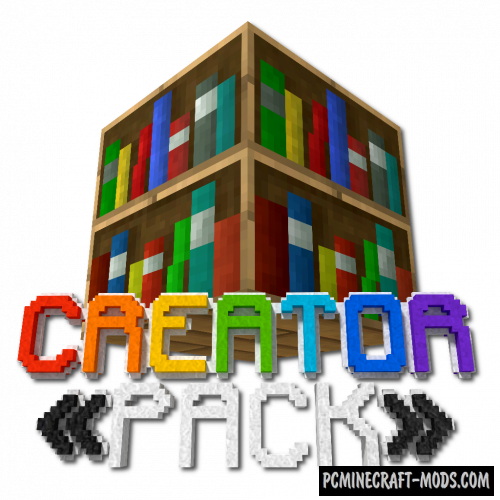 This is a more advanced default resource pack called Creator Pack 1.16.5-1.16.4 and is able to completely change the appearance of your favorite game! Unlike any other vanilla theme, here the textures are smoother, cleaner and have many different details.

The author has done everything possible to ensure that each player can get more beautiful creative buildings even if they are not using modern or progressive styles and designs, so this is an easier way to improve the quality of their homes or towns. An improvement to default textures is that resources have twice as much detail – 32×32 pixels on a single block surface. The author also removed all the dark elements and added as many light color palettes as possible, so that many buildings will add more impressions every time the player passes by or goes inside their homes.
Starting at 1.15, it has received cleaner glass, recycled layers of snow, grass, and clay so that it can be combined with blocks that are used in other biomes or worlds. The author is also currently working on adding new content from Optifine functionality, such as adding models and 3D geometry, random texture directions, improved items in the player's hand, etc.
You may need to use additional shaders because in the standard form it has a solid light color, but the shaders or scripts from Optifine can add some shadows to balance the dark and light things.
Creator Pack – this is one of the best texture packs that are created for just one purpose-to improve the vanilla graphic resource sets. Using this, the player will get more impressions from the gameplay and this will eliminate the need to install various modifications because ordinary survival will get a new look.
Screenshots
Review
How to install The CreatorPack
Install Optifine HD (Not necessary but desirable)
Download Resource Pack
Unzip it and copy to C:\Users\User_Name\AppData\Roaming\.minecraft\resourcepacks
In the game settings, select the desired resource pack
Ready
Official site:

Direct links: